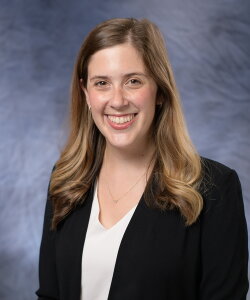 Contact Information
505 South Goodwin Avenue
135 Burrill Hall
M/C 119
Urbana, IL 61801
Office Hours
The School of MCB's communications team is available 9:00 - 5:00 Monday
through Friday. The communications office is closed on weekends and federal
holidays. 
Communications Specialist
Biography
As MCB's communications specialist, Jennifer assists with implementing the school's communications strategy. She also covers and disseminates news happening within the school through multiple channels, including print, video, and social media platforms.
Prior to joining the School of MCB, Jennifer was a broadcast journalist. During that time, she received a regional Emmy award for breaking news coverage in Louisville, Kentucky. 
Education
Bachelor of Journalism, University of Missouri - Columbia, Class of 2014