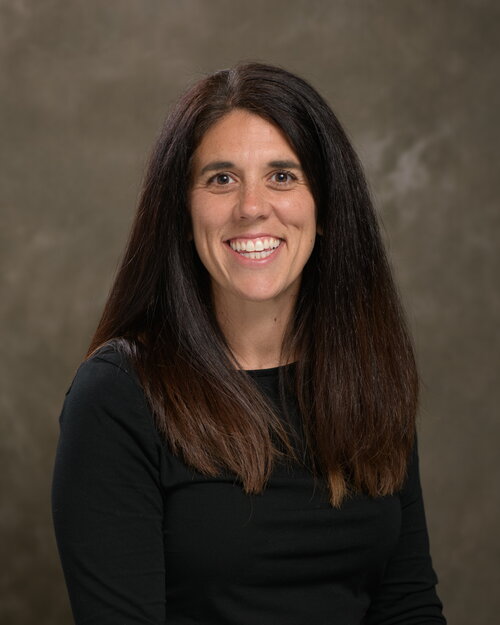 Office Hours
Fall 2022; Monday - Friday 9 AM - 5 PM, by appointment
Coordinator for Instruction/Instructor
she/her/hers
Research Interests
Educational research on the effects of changing a large lecture course to a more active learning environment

Educational research on effective study strategies for students.
Education
Master Online Teaching Certificate (

Illinois Online Network)   

Bachelor of Science degree in Microbiology with a Minor in Chemistry (University of Illinois at Urbana Champaign)                        

Associates of Science Degree in Pre-Medicine (Lake Land Community College)
Grants
LAS Top 10 

Initiative

WIDER
Awards and Honors
LAS Academic Professional Award
Courses Taught
MCB 150 (discussion)
MCB 151
MCB 199
BioPaSS
Illini Summer Academy
Highlighted Publications
Ayroles, J.F., Hughes, K.A., Rowe, K.C., Reedy, M.M., Rodriguez-Zas, S., Drnevich, J. M., Caceres, C.E., and Paige, K.N. (2009).  "A genome-wide assessment of inbreeding depression: gene number, function and mode of action," Conservation Biology, Volume 23 Issue 4, Pages 920 – 930.
Rose M. Reynolds, Sara Temiyasathit, Melissa M. Reedy, Elizabeth A. Ruedi, Jenny M. Drnevich, Jeff Leips, and Kimberly A. Hughes. (2007) "Age specificity of inbreeding load in Drosophila melanogaster and implications for the evolution of late-life mortality plateaus," Genetics Volume 177, Pages 587-595.
Hughes, K.A., Ayroles, J.F., Reedy M.M., Drnevich, J.D., Rowe, K.C., Ruedi, E.A., Caceres, C.E. and Paige, K.N. (2006). "Segregating Variation in the Transcriptome: Cis Regulation and Additivity of Effects." Genetics 173: 1347-1355.
Drnevich, J. M., Reedy, M. M., Ruedi, E. A., Rodriguez-Zas, S., and Hughes, K. A. (2004). "Quantitative evolutionary genomics: Differential gene expression associated with male competitive reproductive success in Drosophila melanogaster." Proceedings of the Royal Society of London, Series B 271: 2267-2273.