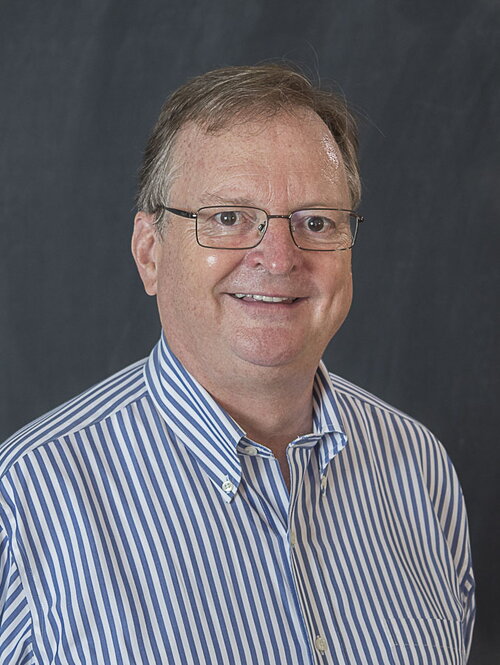 Contact Information
Mail to: B213 CLSL, MC-110
601 S. Goodwin Ave.
Urbana, IL 61801
Professor Emeritus of Microbiology
Research Description
The Orlean Lab studied the mechanism and regulation of polysaccharide synthases, cell wall biogenesis in yeast, and pathogenic fungi. In particular, Orlean and members of his lab explored how insoluble, structural polysaccharides were made from soluble monomers, focusing on chitin, a polymer of beta-1,4-linked N-acetylglucosamine (GlcNAc), which is a signature structural component of fungal cell walls and the exoskeletons of arthropods.
Education
B.Sc. (Bacteriology), University of Newcastle-upon-Tyne, 1977
M.Phil. (Biochemistry), University of Cambridge, 1978
Ph.D. (Biochemistry), University of Cambridge, 1982
Post-Doctoral (Cell Biology), Universität Regensburg, 1983-1985
Post-Doctoral (Molecular Biology), Massachusetts Institute of Technology, 1985-1990
Awards and Honors
American Cancer Society Junior Faculty Research Award, 1993-1996
Helen Corley Petit Professorship, UIUC College of Liberal Arts and Sciences, 1997-1998
University Scholar, University of Illinois, Urbana, 1997-1998
Burroughs Wellcome Scholar Award in Molecular Pathogenic Mycology, 1998-2005
Visiting Professor, Kungliga Tekniska Högskolan, Stockholm, Sweden, Division of Glycoscience, 2013
Highlighted Publications
Representative Publications
Orlean, P. and Funai, D. (2019) Priming and elongation of chitin chains: implications for chitin synthase mechanism. The Cell Surface, Vol. 5, Dec. 2019, in press. https://doi.org/10.1016/j.tcsw.2018.100017
Gyore, J., Parameswar, A.R., Hebbard, C., Oh, Y., Bi, E., Demchenko, A.V., Price, N.P., and Orlean, P. (2014) 2-Acylamido analogues of N-acetylglucosamine prime formation of chitin oligosaccharides by yeast chitin synthase 2. Journal of Biological Chemistry 289: 12835-12841.
Zhang, Y., Askim, J.R., Zhong, W., Orlean, P., and Suslick, K.S. (2014) Identification of pathogenic fungi with an optoelectronic nose. Analyst 139: 1922-1928.
Orlean, P. (2012) Architecture and Biosynthesis of the Yeast Cell Wall. In: YeastBook. Cell Signaling & Development (P. Pryciak and J. Thorner, Eds.) Genetics, 192: 775-818.
Oh, Y., Chang, K.-J., Orlean, P., Wloka, C., Deshaies, R., and Bi, E. (2012) Mitotic exit kinase Dbf2 directly phosphorylates chitin synthase Chs2 to regulate cytokinesis in budding yeast. Mol. Biol. Cell 23: 2445-2456.
Scarcelli, J.J., Colussi, P.A., Fabre, A.-L., Keller, M., Boles, E., Orlean, P., and Taron, C.H. (2012) Uptake of radiolabeled GlcNAc into Saccharomyces cerevisiae via native hexose transporters and its in vivo incorporation into GPI precursors in cells expressing heterologous GlcNAc kinase. FEMS Yeast Research 12: 305-316.