At the School of Molecular & Cellular Biology
We seek answers to fundamental questions about how organisms work and the many implications for life. Through a rich culture of collaboration, we drive new discoveries in human health and empower students with the critical and analytical skills needed for successful careers.
Block Reference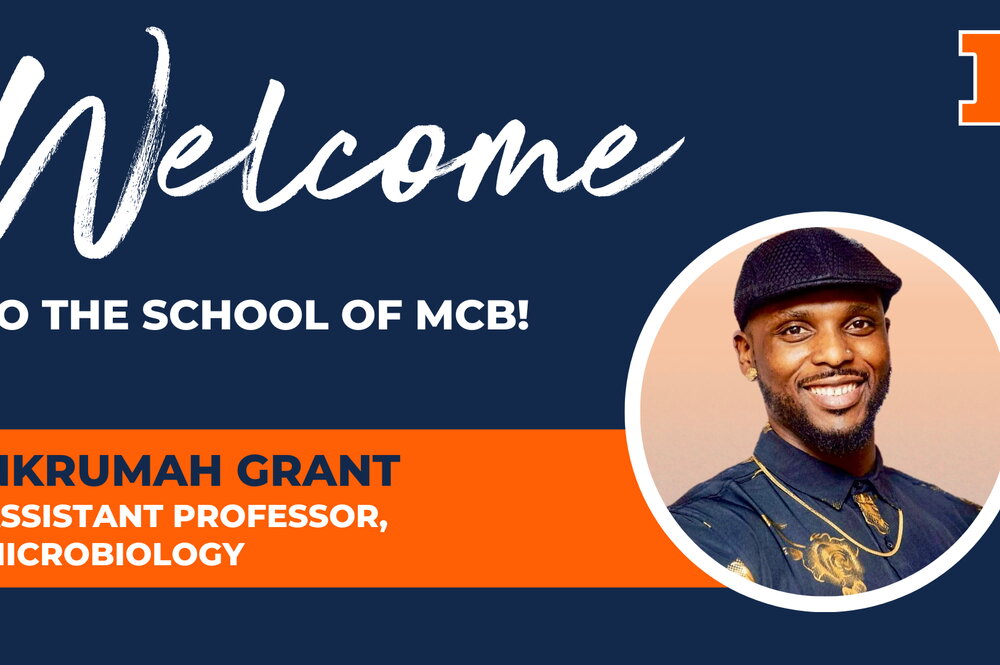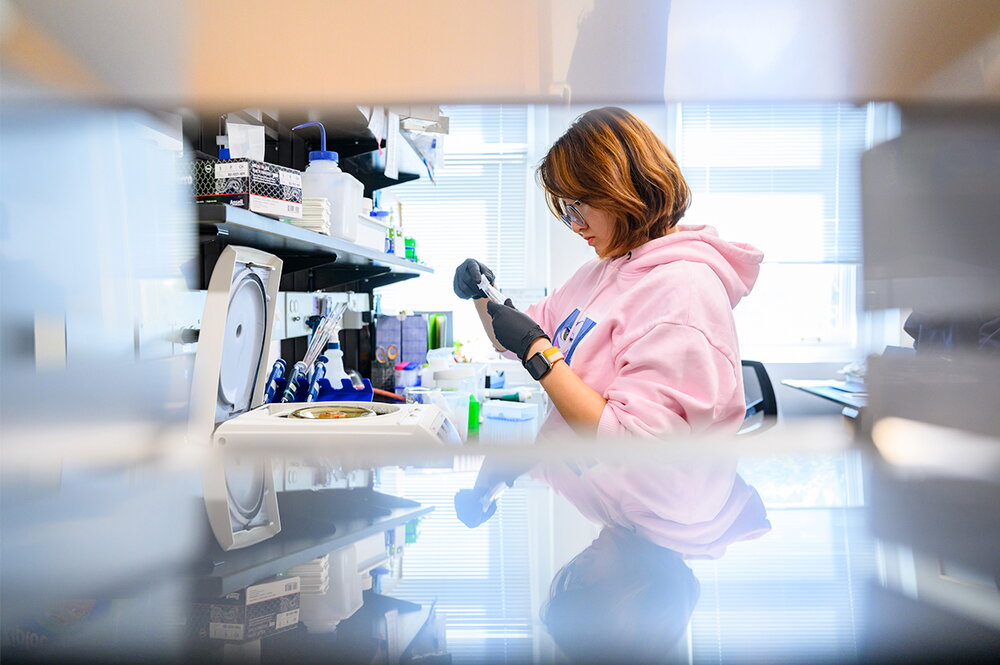 Read article:

Fish IgM structure sheds light on antibody evolution, study finds
Fish IgM structure sheds light on antibody evolution, study finds
Antibodies—proteins that are produced by our immune system to protect us—are crucial for recognizing and getting rid of unwanted substances, or antigens, in our body. Although their role is universal, antibody structure varies in different animals. In a new study, researchers have analyzed the...
Subtitle
How will you change the world?
Title

Innovative education
Body
Our mission is to empower students. In MCB you will receive a rigorous education and you can tailor a curriculum according to your passions. Our alumni have become physicians, researchers at top-tier institutions, and business leaders. They've launched biotechnology start-ups and founded free healthcare clinics. They are changing the world. You can, too.
Subtitle
A community of collaborators
Body
We are at the forefront of life-changing biomedical research. Combatting infectious diseases like the novel coronavirus and influenza. Uncovering insights into neurological and metabolic disorders. Developing new treatments for diseases such as breast cancer. New and exciting research programs are being developed in neuroscience, immunology, microbial sciences, developmental biology, mechanobiology, and much more. Faculty, postdocs, graduate students, and undergraduates are all part of the MCB research community.
Title

Commitment to diversity, equity & inclusion
Body
Diversity within the School of Molecular & Cellular Biology drives the innovation that keeps our research at the forefront of scientific discovery. However, we recognize that societal, academic, and structural barriers have often kept talented individuals out of our community. We are committed to eliminating these barriers and supporting students and scientists of all backgrounds.