Image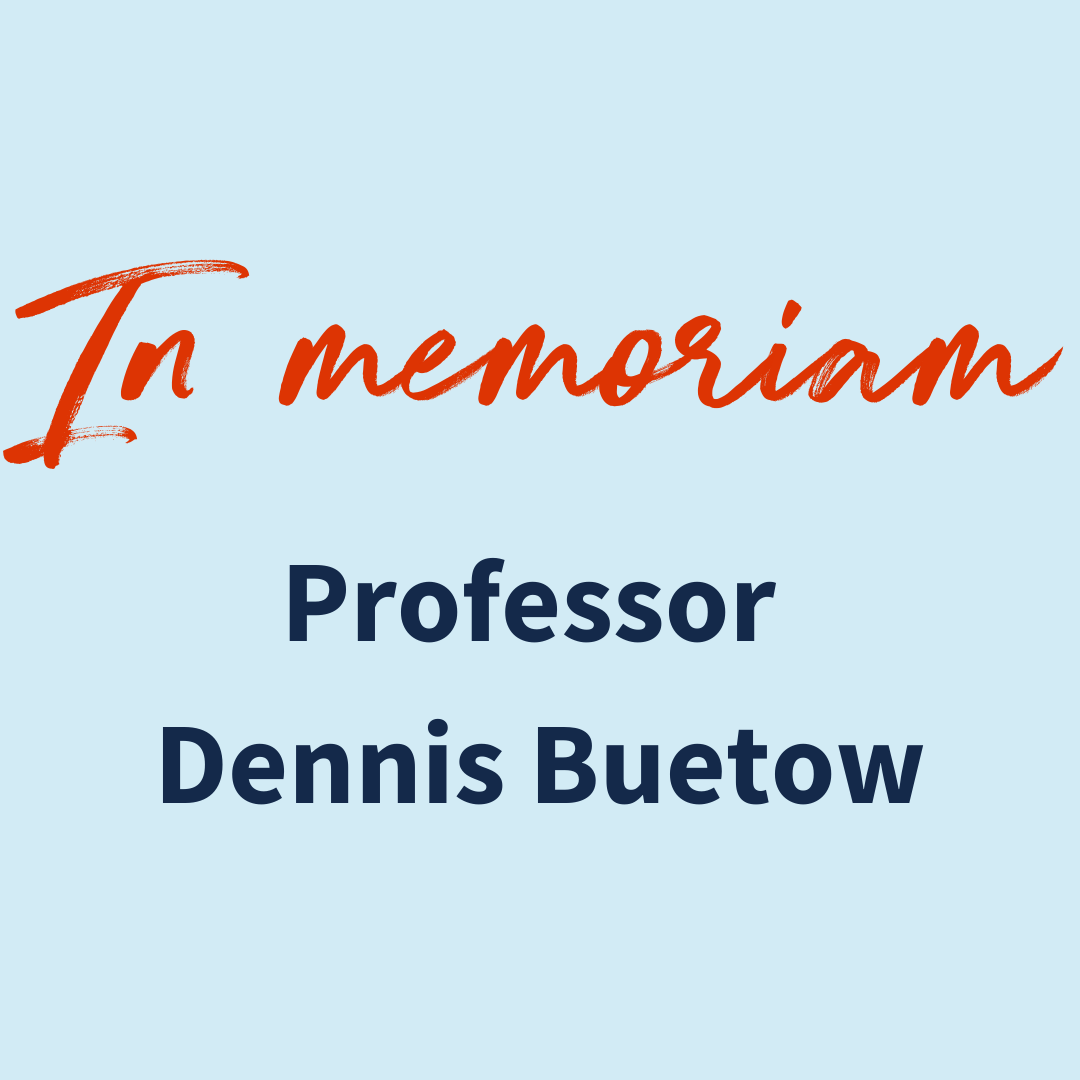 Professor Emeritus Dennis E. Buetow, a respected physiology researcher and educator, passed away on Wednesday, Nov. 18, 2020, at home in Champaign with family.
Remembered as a thoughtful, supportive, and collegial leader, professor Buetow had a long and fruitful career at the University of Illinois Urbana-Champaign, where he was a professor in the Department of Physiology and Biophysics, now the Department of Molecular & Integrative Physiology.
Born in Chicago in 1932, he received his bachelor's degree from the University of California, Los Angeles, in 1954, followed by a master's in 1956 and a PhD in 1959 from UCLA. Professor Buetow's degrees were in zoology with special focus on general and cellular physiology. After completing his graduate education, he moved to Maryland, where he served as a biologist at the National Institutes of Health and a visiting biochemist at the Baltimore City Hospitals from 1959 to 1965. He married M. Kathleen (Kitty) Buetow on Oct. 29, 1960. She survives.
In 1965, he relocated to the Midwest and launched a distinguished career with the University of Illinois. He was head of the physiology department from 1983 to 1988 and interim head from 1991 to 1992. He also chaired the Qualifying Examination Committee. During his tenure at Illinois, professor Buetow's research focused on plastid protein expression during light- induced chloroplast biogenesis and the role of insulin-like growth factor during cardiac hypertrophy.
Image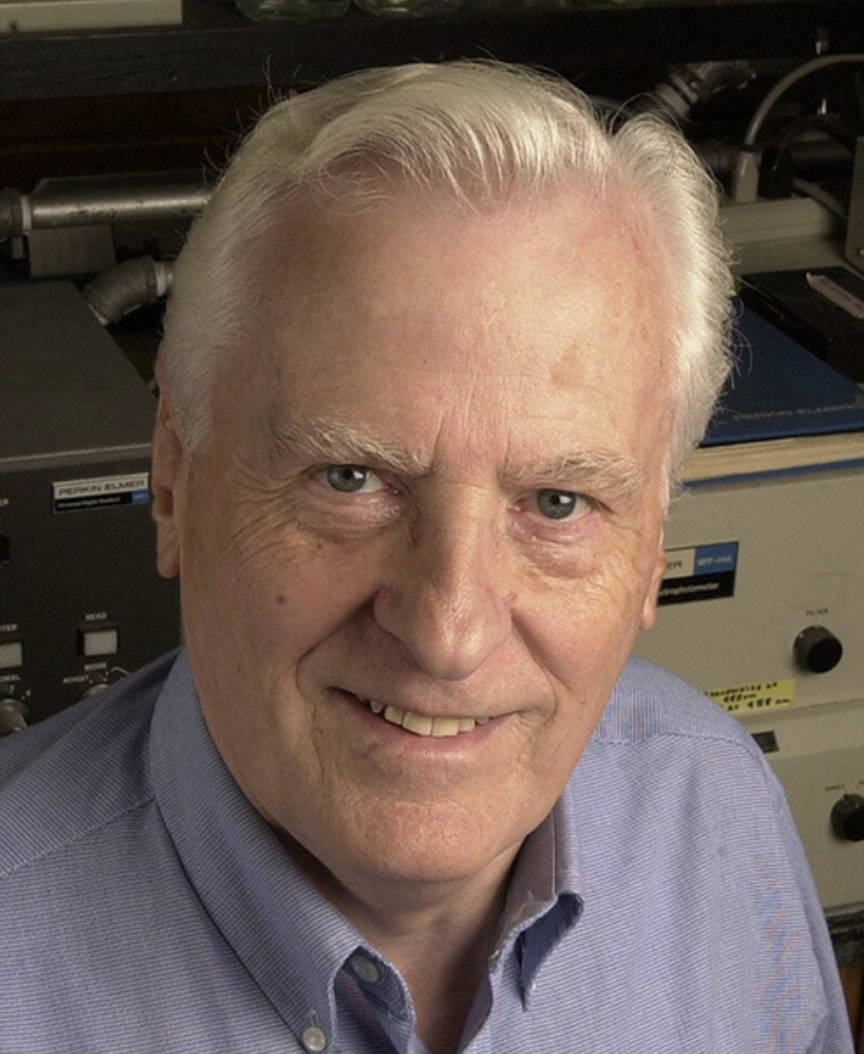 He also modified tomato and apple plants to develop an edible vaccine against respiratory syncytial virus, or RSV, a common virus that usually causes mild, cold-like symptoms but can be serious in infants and older adults. Following his retirement from the university, he continued his research on the plant-derived vaccines and launched a company in 2017 to bring the vaccine to market.
A prolific scholar, he wrote over 100 book chapters and journal articles on his research and presented numerous seminars and addresses around the world. He also was active in the scientific community by reviewing manuscripts for numerous journals, participating on grant review committees, and serving as editor of the "Cell Biology: A Series of Monographs" book series. He was a member of the American Physiology Society, the Gerontological Society, and the American Heart Association.
In addition to his wife, Kitty, Professor Buetow is survived by three children, daughters Katherine (Danial) Branson of St. Joseph and Ellen Buetow of Urbana and son Michael (Catherine) Buetow of Amesbury, Mass. He is also survived by his grandchildren, Kaylyn (Justin) Koehler, Carly Buetow, Grace Buetow, Thomas Buetow and Calvin Buetow; great-grandchildren, Leighton Koehler and Jaxson Koehler; and brother, Clarence (Charlotte, deceased) Buetow of Cambria, Calif. He was preceded in death by his parents; sister, Carol; brother, Earl; and son, Thomas.
Funeral services were on Monday, Nov. 23, at St. Matthew's Catholic Church, 1303 Lincolnshire Drive, Champaign. A memorial service will be held next spring. Memorial contributions may be made to the Thomas E. Buetow Memorial Fund through Carle Philanthropy in Urbana or to St. Matthew Catholic Church in Champaign. Condolences may be offered at morganmemorialhome.com.
Related topics: