Image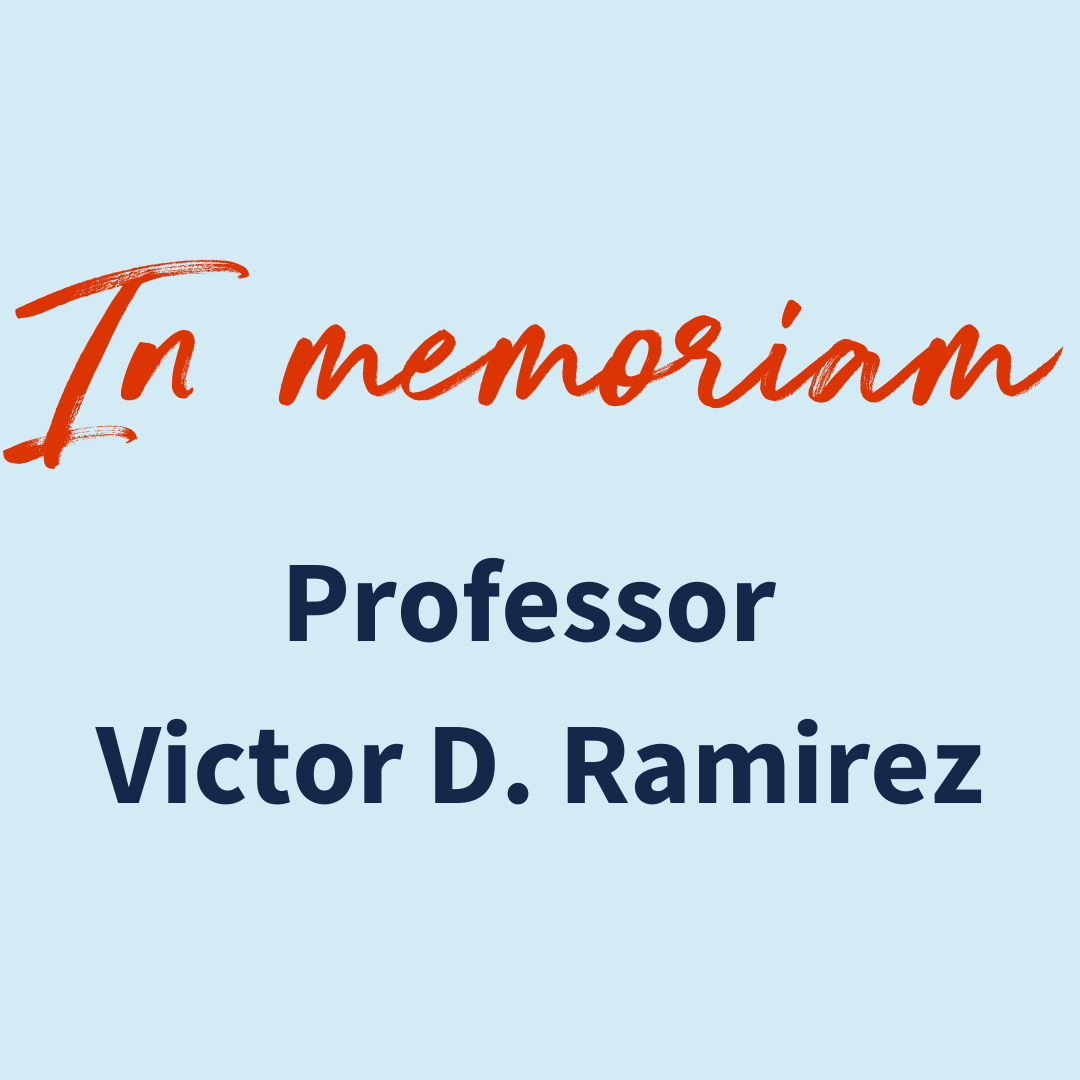 With great sadness, the School of Molecular & Cellular Biology shares the news of the passing of Dr. Victor D. Ramirez, a preeminent neuroendocrinologist who served as professor in the Department of Physiology and Biophysics from 1974 to 2000 and the Department of Molecular and Integrative Physiology from 2000 to 2003.
Before coming to Illinois, Dr. Ramirez had a highly successful academic career in Chile and served as the Director of the Institute of Physiology and Biochemistry at Universidad Austral de Chile. He conducted pioneering work in the field of neuroendocrinology, discovering new mechanisms involved in the regulation of secretion of various neuropeptide hormones. He authored 187 publications. He was intimately associated with the Neuroscience graduate program at UIUC and mentored many neuroscientists, including Jon Levine, Sergio Ojeda, and others, who became well established in the field.
"Victor was truly a wonderful person, colleague, and highly regarded neuroendocrinologist with unusual breadth of interests and knowledge," said Dr. Benita Katzenellenbogen, Swanlund Professor of Molecular and Integrative Physiology. Following his retirement from the university, Dr. Ramirez divided his time between Chile and his home in Urbana-Champaign and continued to be active in research as an adjunct professor at the University of Chile. He will be missed by his many friends, colleagues, and former trainees.
We send our deepest condolences to his wife Norma and the Ramirez family.
Read his obituary in The News-Gazette.
Related topics: