Image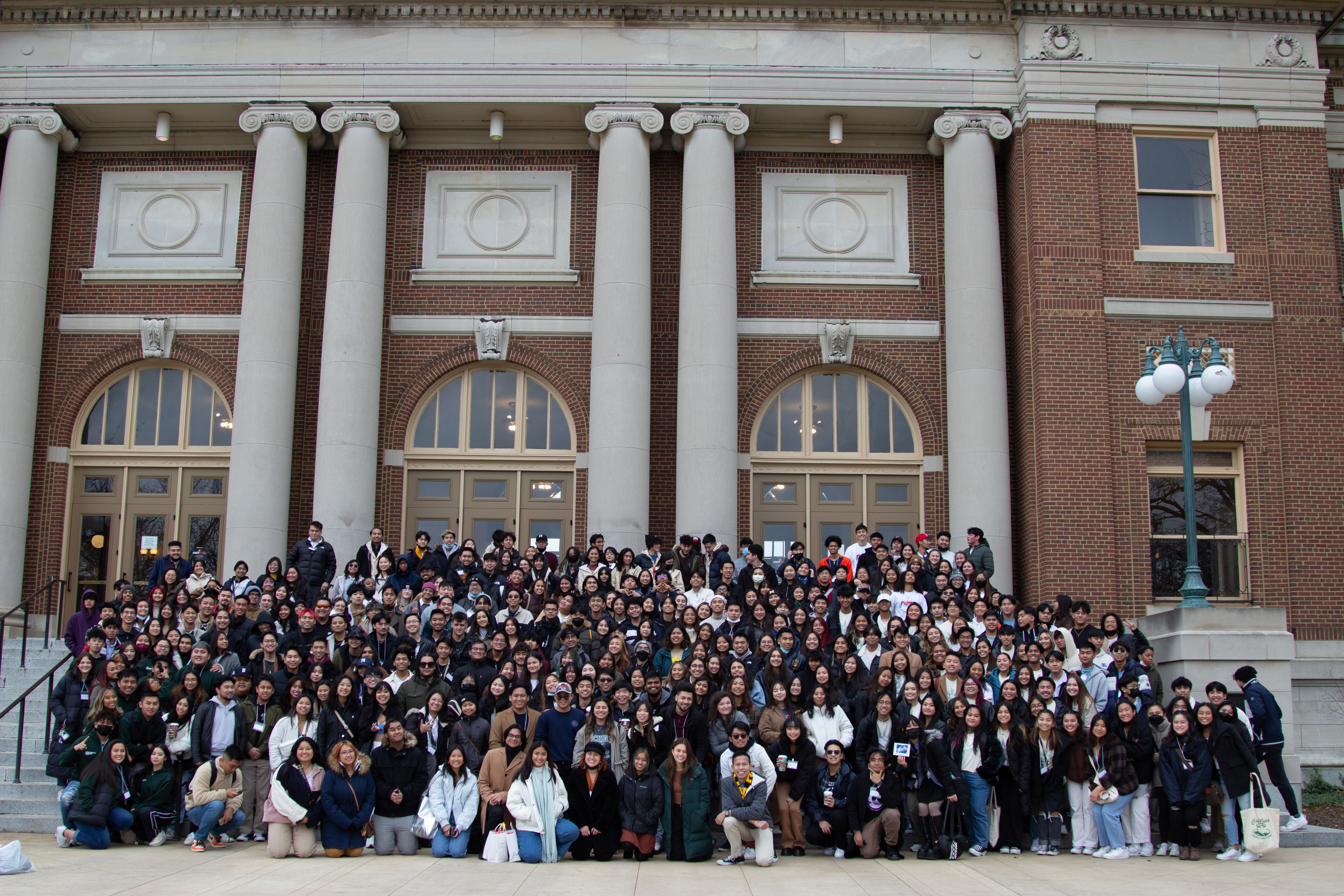 The largest Filipino-interest conference in the Midwest recently returned to an in-person format this fall at the University of Illinois Urbana-Champaign, the first time since 2019. The Filipino Americans Coming Together (FACT) conference works to empower young, rising professionals while simultaneously educating the delegates about Filipino and Asian-American culture, identity, and issues.
MCB Honors senior Angela Cabrera serves as a board member for the Philippine Student Association at the university and was one of the coordinators for the conference. She is also president of MCB Leaders, a group of MCB students who help current and prospective students learn more about the university, the College of Liberal Arts & Sciences, and the School of MCB.
"I was honored to be one of the coordinators for the 30th Filipino Americans Coming Together Conference at UIUC. I am certain that, after I graduate, the Philippine Student Association will continue to host many successful and memorable conferences that will inspire the next generation of Filipino/Asian-American/underrepresented minority communities. This event is an opportunity for us to explore our culture, connect with other students and professionals, and develop aspects of our individual identities," said Cabrera, who is a pre-med student. "I couldn't have done any of this without my co-coordinator, Abby Masucol, who is a senior majoring in English and Creative Writing, the rest of our FACT Team, and the board of the Philippine Student Association. I am so proud of how passionate and hard-working our team was to make this conference come to life. They are the heart of FACT."
The theme for the 30th annual FACT Conference was "Kaunlaran: Enrich Our Growth". The Tagalog word kaunlaran translates to "progress, development." With this theme, the Philippine Student Association sought to inspire delegates to look inward, acknowledge how far they have come, and enrich their own growth so that they can look outward and create a positive impact on their community.
This year, FACT welcomed 1,000 delegates from over 40 schools across the nation. More than 80 facilitators joined the Philippine Student Association to lead workshops related to cultural awareness and identity, social justice and mental health, and career and leadership development. Some of the facilitators who joined the conference were MCB alumni who spoke about their careers in the STEM and healthcare fields. The conference concluded with a Night Market consisting of local small Filipino businesses, a networking session for facilitators and delegates, and a FACT Variety Show featuring student performances and celebrity headliners.
"I am proud of how our conference has also become a platform to address pressing issues of diversity and inclusion in our society. Despite being the first in-person conference after three years, I most enjoyed seeing how many facilitators and delegates supported the conference. The long months of hard work became worth it when I realized how important this conference is to both Filipino and non-Filipino attendees," Cabrera said.
2022 FACT Conference at UIUC
Related topics: