Image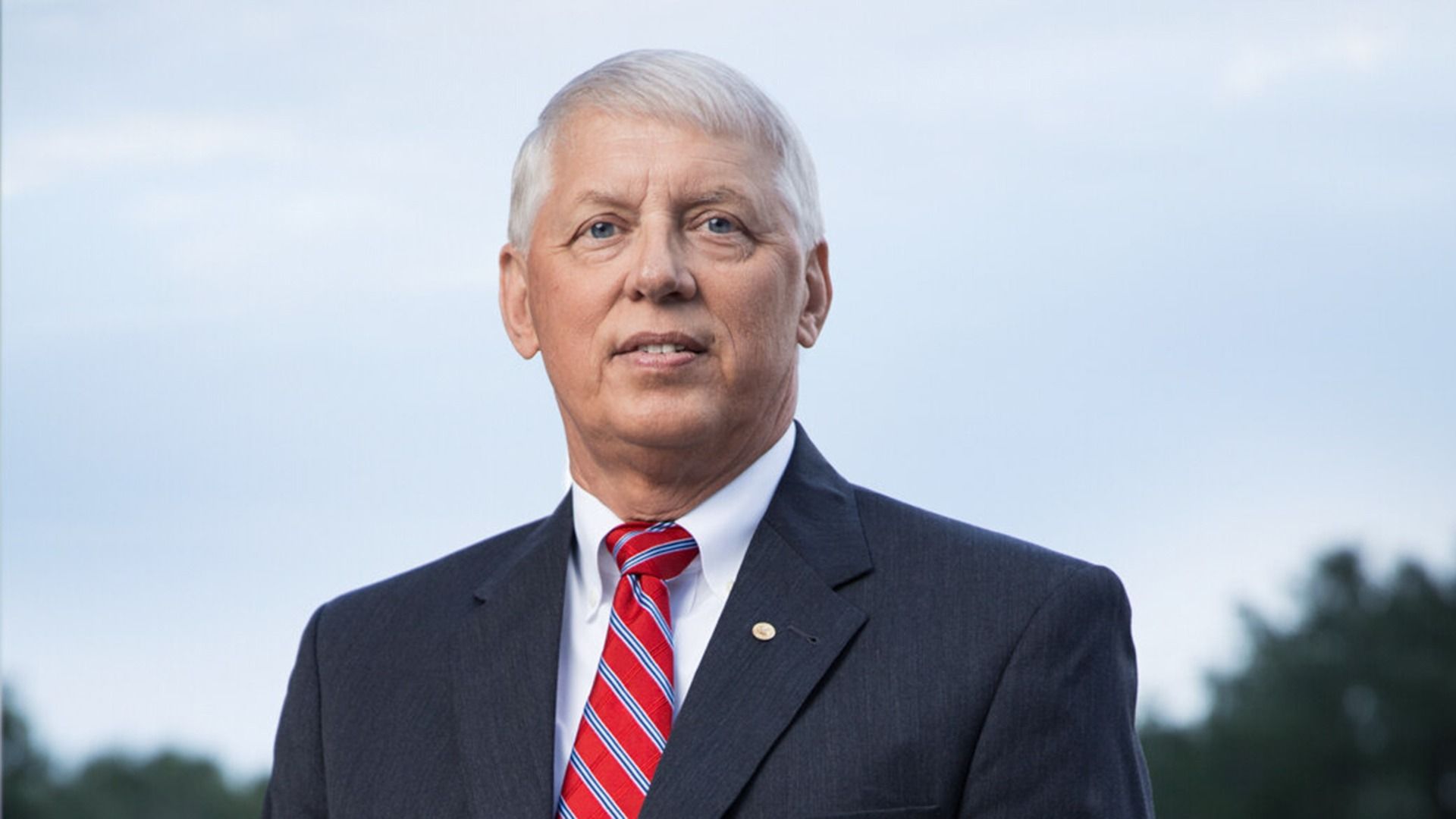 With deep sadness, the School of Molecular & Cellular Biology and Department of Molecular & Integrative Physiology shares the news of the death of physiologist and university administrator Tony Waldrop. He passed away on Dec. 3, 2022, in Chapel Hill, NC, according to news reports. Waldrop will be missed and fondly remembered as a respected scientist, admired student mentor, and leader in higher education.
Waldrop grew up in Columbus, North Carolina, and was a star track athlete. At the University of North Carolina at Chapel Hill, he earned his bachelor's, master's, and doctoral degrees and competed in races around the world. He won NCAA titles in the indoor 1,000-yard run and in 1974, he set the world record for the indoor mile at 3:55. Not long afterward, he focused on building his career in science and higher education.
He joined the University of Illinois Urbana-Champaign faculty in 1989 and served in several administrative capacities, including promotion to vice chancellor for research. He played a key role in the development of plans for the research park in Champaign.
As a researcher, Waldrop was interested in central autonomic regulation with a focus on how the brain controlled cardiorespiratory function. He was particularly interested in how exercise modified brain activity and his research led to a greater understanding of the neurobiology of high blood pressure, said Dan Llano, a University of Illinois professor of molecular and integrative physiology. As an undergraduate student at UIUC, Llano spent a summer in the Waldrop lab and said the experience convinced him to go to graduate school.
"Tony was the most lovely colleague one could hope to have," said Benita Katzenellenbogen, professor of molecular and integrative physiology. "He was level-headed, insightful, down-to-earth, and friendly. He was very well-liked and respected by faculty, staff, and students alike. I came to know him well through interactions in the MIP department and in the College of Medicine. He was a popular teacher and mentor for students–MD/PhD students, graduate students, and undergraduates–who wanted to do important research with an inspiring scientist and great role model," she said.
Katherine Branson worked for Dr. Waldrop as his lab manager from 1993 until 1999. Before she interviewed with him, she sought advice from department personnel. Their advice: "He moves fast, just keep up with him!" 
"The culture in Tony's lab was amongst the best I have ever seen on campus. His expectations for his students were high but reasonable. He was in the lab as often as his schedule allowed and on days where we performed lengthy, complex experiments he was there from the beginning until the last beaker was washed and put away. ... After my father, Tony gets most of the credit for my love of research and my continuation in the field of research compliance. As his lab manager, I was always included in every learning opportunity and was constantly pushed to continue my education. Tony treated me like the graduate students when it came to lab meetings and presentations at scientific meetings. I was expected to participate and to present. At that time, I was not at all appreciative of those nudges to continue learning but now I am so very deeply grateful," Branson said.
Before moving into higher administration at Illinois, Dr. Waldrop served as Director of the Medical Scholars Program and greatly expanded its excellence and impact across the university and far beyond, Katzenellenbogen said.
In 2001, he returned to the University of North Carolina to become its vice chancellor for research and graduate studies. In 2010, he moved to the University of Central Florida after being named provost and executive vice president. He served as president of the University of South Alabama from 2014 until 2021 when he retired.
At the University of South Alabama, Dr. Waldrop lifted research activity and academic standards and set it on a course for future growth and success, stated a news release sharing the news of his passing. "His legacy lives on in each of us through this commitment to education, research, service, and healthcare, said President Jo Bonner.
Related topics: