Image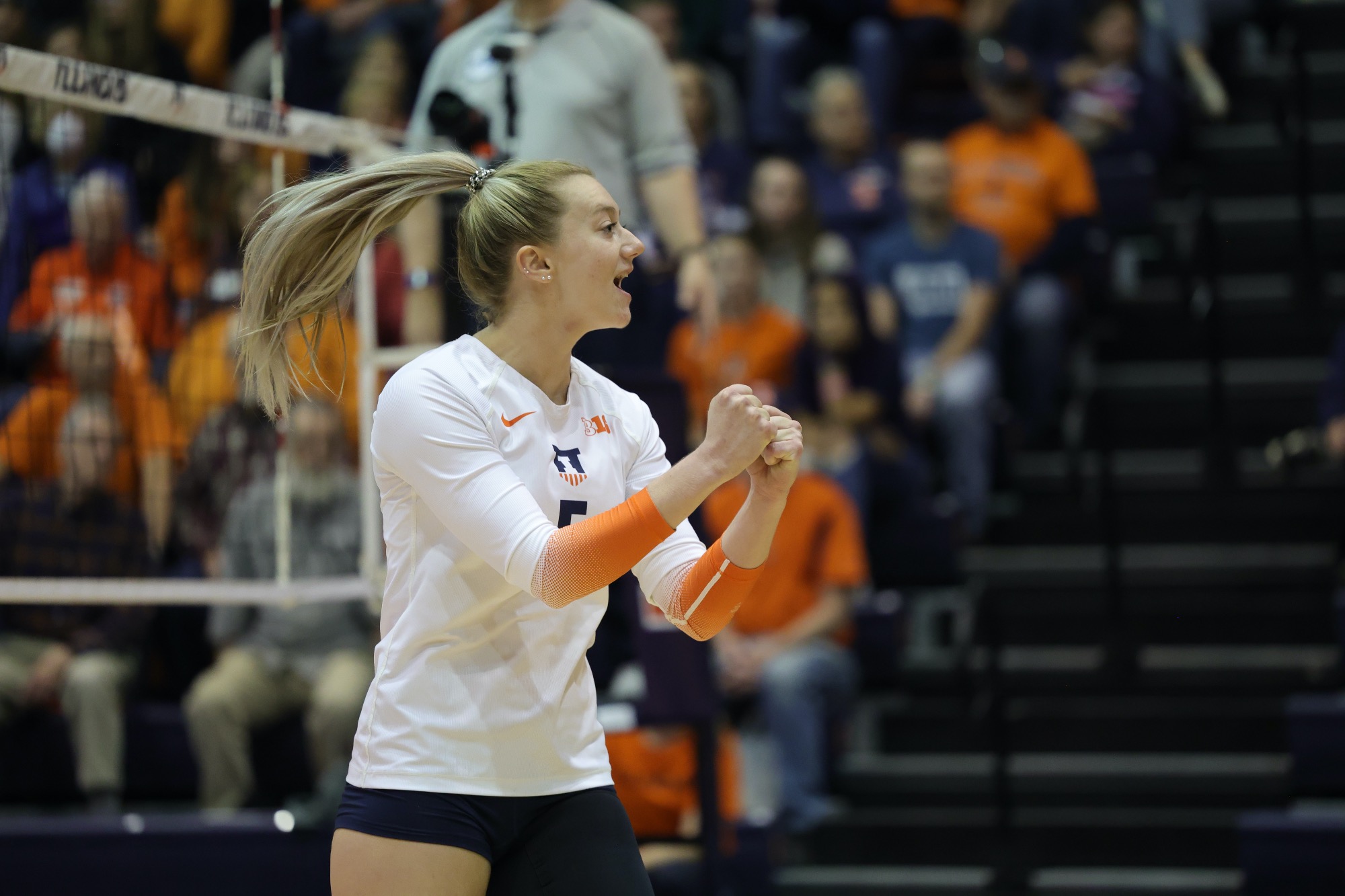 Illinois setter Diana Brown was named one of two recipients for the Big Ten Wayne Duke Postgraduate Award, the conference office announced Wednesday. Brown, who majored in molecular and cellular biology, was awarded a $10,000 postgraduate scholarship for her achievements in academics, athletics, extracurricular activities and leadership.
In recognition of the Big Ten Conference's leadership in fully integrating athletics into the academic mission of its member institutions, the Indianapolis Big Ten Community Partnership initiated the Wayne Duke Postgraduate Award in 2008. During the past 16 years, the award has contributed nearly $300,000 in scholarships.
 
The award is made possible by donations from local corporations and individuals supporting intercollegiate athletics. The Indianapolis Big Ten Community Partnership is comprised of the State of Indiana, the City of Indianapolis, Indiana Sports Corp, Pacers Sports & Entertainment, and Visit Indy.
 
Brown was a four-time captain for Illinois volleyball, making multiple NCAA Tournament appearances, including a Final Four, during her time with the program. During her career in the Orange and Blue, Brown posted 4,247 assists. The mark puts the setter fifth all-time in the Illinois record books. Her 54 career double-doubles also left Brown tied for fourth in the Illini history books.
 
In addition to her accomplishments on the court, Brown graduated with a 4.0 grade-point average, majoring in molecular and cellular biology with a minor in psychology. She is continuing her education by pursuing a master's degree in community health. Brown was named a College Sports Communicators (formerly CoSIDA) Academic All-America First Team selection in 2022 and Second Team in 2021. She was a four-time Academic All-Big Ten recipient, and a two-time Big Ten Distinguished Scholar.  
 
Brown is the second consecutive Illinois student-athlete to receive the Wayne Duke Postgraduate Award as Blake Hayes of the Fighting Illini football team earned the honor in 2022.
Image above taken by Andy Wenstrand, Illinois Athletics.
Related topics: