The Only Two-centrifuge Family on the Block
Image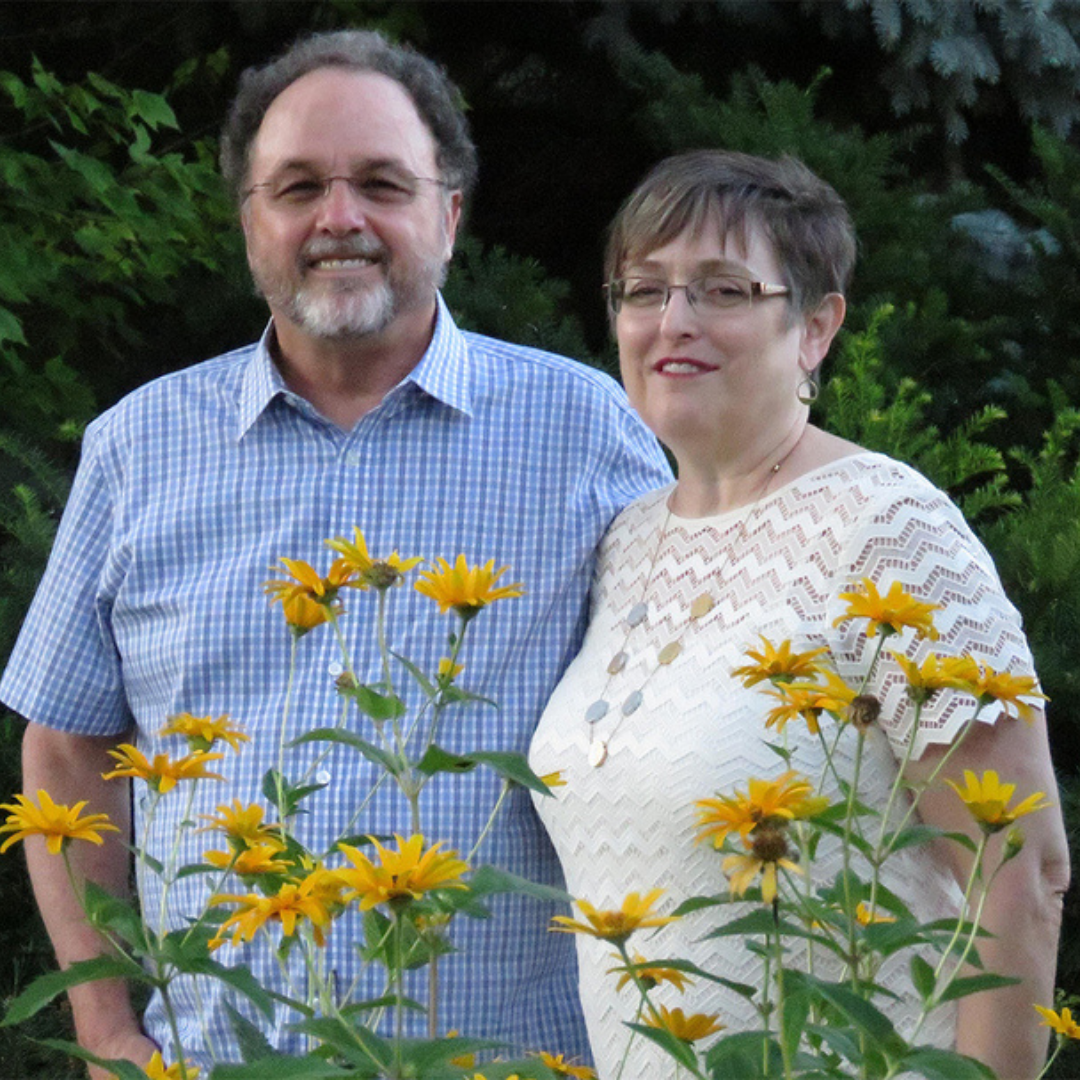 As a high school student, David Mead's nose could often be found inside a science fiction book. The stories told of adventures and technologies that weren't possible at the time but were plausible enough to feed a curious mind.
"They always have a kernel of science in them," Mead said. "They would do things that you might or might not be able to do in the future. I was fascinated."
When it came time to get on a career path as an undergraduate, those books drew Mead to science, medicine initially. But a stint as a hospital orderly didn't suit him. Instead, he found his way into research, working up to a doctoral program in Byron Kemper's lab at Illinois.
Kemper, emeritus professor of molecular and integrative physiology, was doing things that Mead had only dreamed about - or read about in his science fiction books.
"I was just blown away that you could manipulate DNA like that in vitro. It's amazing that you can study the invisible and figure out how to make tools to improve things like genes and proteins," Mead said. "You could modify the components of life in a test tube. I got addicted."
Mead spent his time in Kemper's lab developing a rapid method for molecular structure function analysis, eventually selling the technology. Besides the formal science, Mead also developed a skill that would serve him well over the ensuing years. Kemper insisted that his students try many different things and find ways to build synergies with the knowledge.
If there was something the students wanted to try, Kemper encouraged them to read up on it and experiment. That meant that Mead often found himself in the library, learning as much as he could about a wide variety of fields, including biology and anatomy in addition to the knowledge he gained to earn his doctorate in physiology and biophysics.
"I owe a lot to Byron's lab and his environment, his hands-off style of mentoring and training and teaching. That open-minded approach to problem solving was very helpful for a bunch of us," Mead said. "Illinois was the beginning of the training on how to do that, both in formal and informal ways.That was reinforced through my graduate career."
It was also during those years that Mead made a significant leap in his personal life. David and Julie met at Illinois State University while David was earning a master's degree and Julie a bachelor's degree in education. The two were married at Illinois, the beginning of a marriage that's in its 36th year.
After time at Illinois, David and Julie Mead set off to spend time in California and Wisconsin.
In Wisconsin, David worked as a senior scientist for research and development at Promega, a biotechnology company that provides DNA identification tools, and as an associate scientist in the Department of Chemistry at the University of Wisconsin-Madison.
From there, David would build his first company, CHIMERx, which manufactures reagents and nucleic acid extraction and purification kits. By the early 1990s, Julie finished her doctorate in Madison and found a job in California. So, David followed her this time and found work as a research and development manager at Bio-Rad labs, maker of products for life sciences research and clinical diagnostics.
In just three years, the couple was back in Wisconsin, and after a brief stint with another firm, David founded another company - Lucigen Corp. David and Julie worked together, starting in their basement.
"For quite a while, we were the only two-centrifuge family on the block," David Mead joked.
The company developed tools to advance cloning and expression and sequencing DNA. David secured some research funding and grew the company to more than 65 employees before selling it in early 2018.
Now, he's heading another company, Varigen Biosciences. The company utilizes microbes from soil and water to develop new enzymes and drugs.
"We're developing new tools to accelerate drug discovery," Mead said. "These microbes are difficult to work with. Antibiotics and other molecules require a lot of DNA. At Varigen, we are developing methods for capturing, cloning and overexpressing that DNA."
It's a different kind of company, but once again at the cutting edge. But that's ingrained in Mead after all those years of science fiction and encouragement from Kemper to try new things.
"If you're driven by or excited by the possibilities and not afraid of working hard, you're capable of so much even outside of your training and expertise," Mead said. "That's kind of the main thing that's gotten me to this point in my career."
It's an ethic he hopes more students can obtain at Illinois, and he's helping to make it happen. The Meads made a $1 million contribution this year for graduate scholarships and an endowed chair in Molecular and Integrative Physiology.
"Graduate students are major contributors to advancing science and technology in the university setting, and yet they are sometimes one of the most overlooked part of the equation. Supporting their effort through scholarships will make UI stronger and more competitive, while recognizing individuals for their contribution," Mead said. "I could not have made it through grad school without this form of assistance, and it changed my life. I hope this does the same for the next generation of young scientists."
Related topics: