Image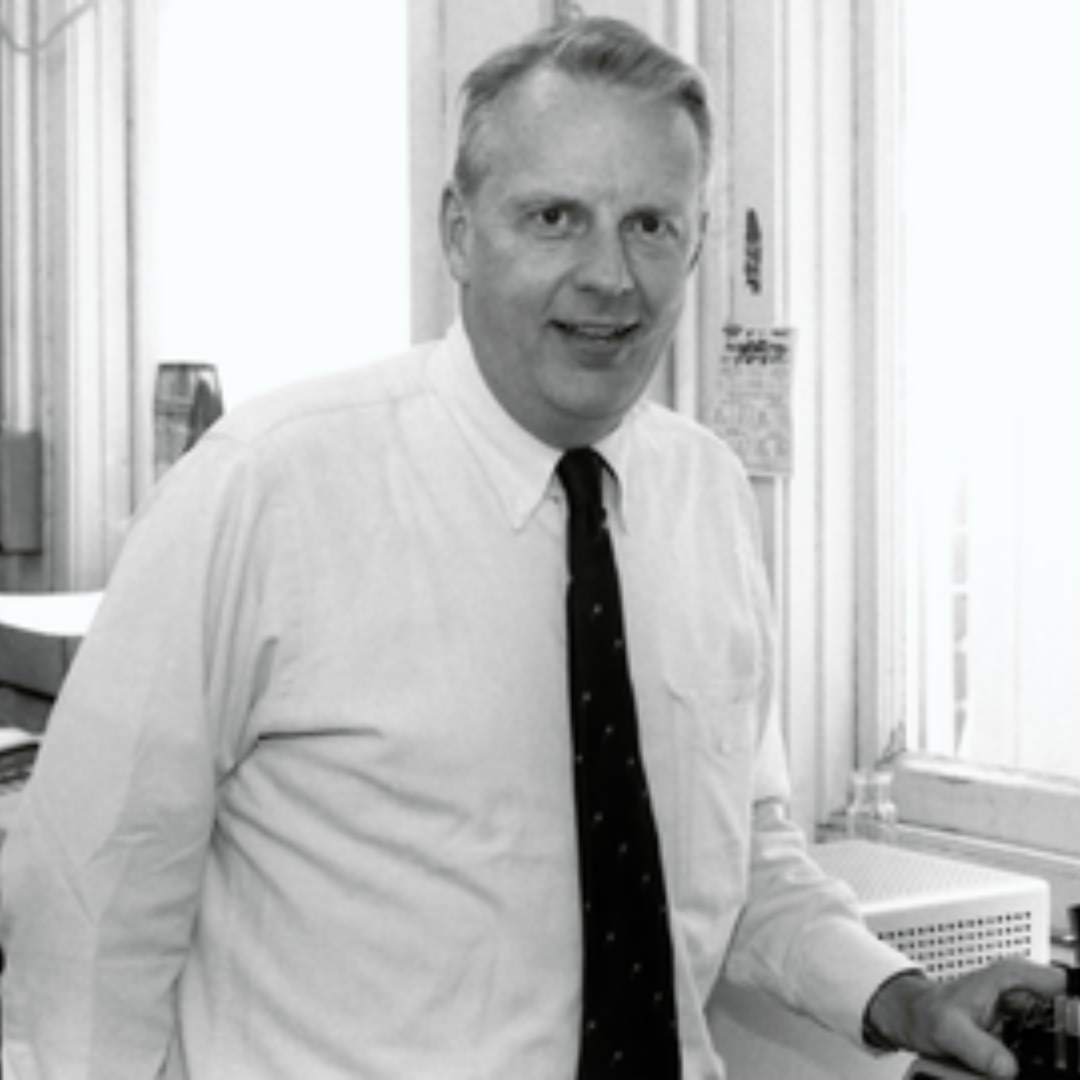 Professor John M. Clark, Jr., one of the earliest members of what later became the Department of Biochemistry at the University of Illinois Urbana-Champaign, passed away peacefully on Jan. 2, 2022, in Estero, Fla. He was 89 years old.
Clark spent his childhood in Wilmington, Del., where his father was a chemist with DuPont. He earned his bachelor's degree in 1954 from Cornell University and completed his doctorate in 1958 at the California Institute of Technology.
Hired by I.C. Gunsalus, head of the Biochemistry Division of the Department of Chemistry and Chemical Engineering at the U of I, Clark joined the newly formed division as an instructor in 1958. The division later became the Department of Biochemistry within the School of Chemical Sciences. Clark retired in 1992 after a 34-year academic career at the university.
Research in the Clark laboratory focused on nucleic acids, studying various aspects of translation of tobacco necrosis virus ribonucleic acid (RNA) into protein, developing one of the first in vitro systems for investigating these critical reactions. In laboratory meetings, Clark inculcated students early on the importance of study design, often reminding his students that, "An experiment is only as good as its control." He trained more than 25 graduate students.
Clark's favorite aspects of his academic career were his time in the classroom and his role as a mentor. From serving as an undergraduate academic advisor to guiding his and other graduate students in the biochemistry department, he gladly gave his time to those seeking career advice. Clark received the Office of the Provost's Excellence in Teaching award multiple times for the core biochemistry course he taught, BIOCHEM 350. On many occasions students gave Clark a standing ovation on the last day of class. The far-reaching impact of his teaching excellence delighted him recently when an ophthalmologist treating him realized she was one of his students in his introductory biochemistry course decades ago.
Clark's meticulous writing style and dedication to instructional delivery were the genesis of Experimental Biochemistry, the first manual and textbook for biochemistry laboratory courses published in 1964. The ground-breaking textbook became widely used in teaching labs across the country.
The second edition, published in 1977, was co-authored by Robert L. Switzer, a colleague in the Department of Biochemistry. Royalties from the book were channeled into the Department of Biochemistry and created the Biochemistry Trust. The funds helped support an annual departmental research retreat for faculty and students at the Robert Allerton Park and Retreat Center in Monticello, Ill.
Clark had an important impact on the growth of the Department of Biochemistry that went beyond his research and teaching. His broad expertise and unselfish attitude provided a sounding board and source of advice for faculty and students alike.
Outside of his academic pursuits, Clark was an avid sportsman, skier, and fly fisherman. Friends took him on a successful goose hunt in Wisconsin just a few months prior to his death. His passion for the outdoors was lifelong, dating back to backpacking trips and climbing Mount Whitney while he was a graduate student at Cal Tech. After retiring, Clark owned and operated Niska Farms, a goose hunting club near Lake Shelbyville in central Illinois for ten years. He was deeply committed to fundraising for the waterfowl and wetlands conservation organization, Ducks Unlimited.
Remembrances in Clark's name may be made to Ducks Unlimited.
Related topics: