Image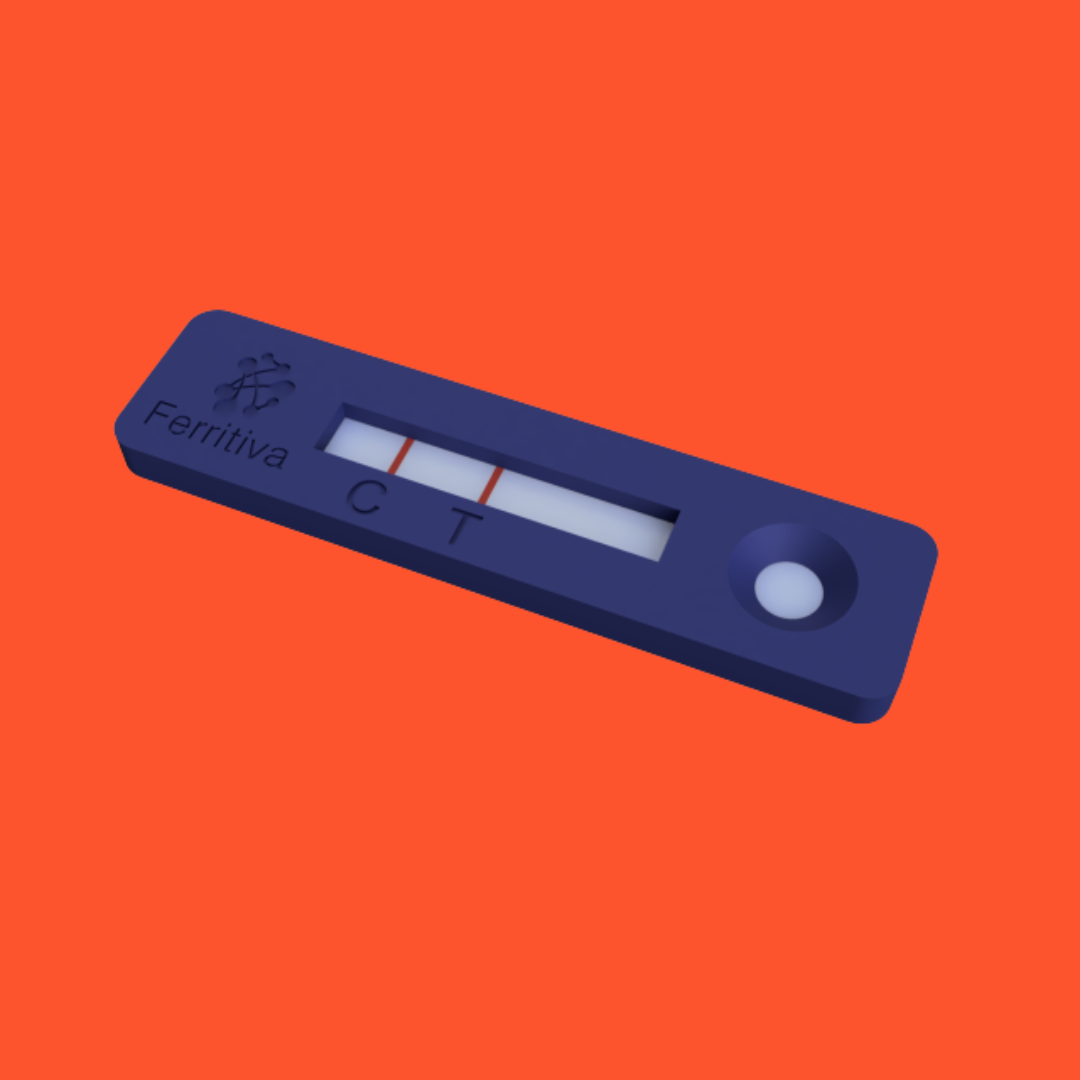 A new start-up led by a Carle Illinois College of Medicine student aimed at developing a saliva-based method to check for iron deficiency anemia has been selected for the University of Illinois' iVenture Accelerator program this summer. The start-up called Ferritiva — founded by Carle Illinois student Jeffrey Lu — is one of 16 ventures across the U of I campuses admitted to the program which powers student entrepreneurship through funding, support, and mentorship.
Lu's team envisions a new point-of-care immunoassay (LFIA) device that uses saliva to check for iron deficiency.
"Given that saliva is now used to assess many things such as COVID-19 (like at the University of Illinois Urbana-Champaign's SHIELD ILLINOIS initiative), I wondered if saliva could be used for iron deficiency evaluation," Lu said. Saliva ferritin (a protein that stores iron) levels have been measured in academic research but have not been used in clinical applications. Lu says a saliva-based test would be especially valuable to patient populations that are most affected by iron deficiency anemia, including student athletes. Lu says a saliva-based monitoring system would save time and cost less than obtaining blood work.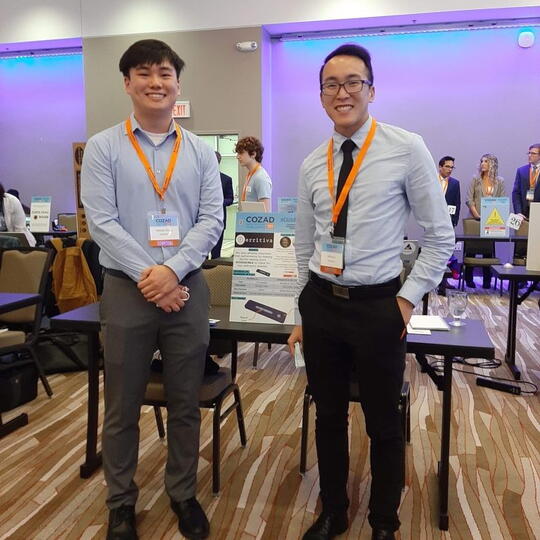 Before being selected for the iVenture Accelerator, Lu and his undergraduate teammates Nathan Chung (BioE) and Shreya Ghosh (Business/Biology) won second place and more than $30 thousand in funding in this spring's campus-wide COZAD Challenge competition. The team earmarked those winnings to help build a prototype, conduct proof-of-concept research studies, and pursue protection of their intellectual property. Ferritiva has since grown to include other students, such as MCB Honors student Erica Joo, a rising senior.
"I joined the Ferritiva team this summer after I heard about it from my friend, Nathan," Joo said. "I am really excited to be a part of a startup that will reach individuals who are at a greater risk for iron deficiency and help people understand their bodies better. I believe that being more aware of your body and encouraging bodily autonomy can help individuals make more health-conscious decisions. Hearing stories, experiences, and anecdotes from people in the community has been the best part of my experience by far!"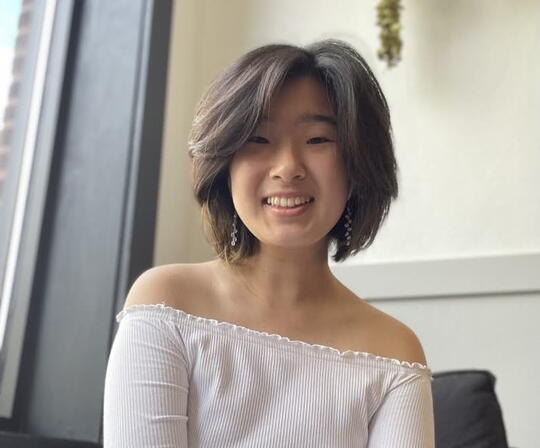 Launched in 2015, the iVenture Accelerator is a system-wide and cross-campus program housed in Gies College of Business that provides opportunities for student-led startups to create economic and social value. iVenture supports student entrepreneurs with knowledge, funding, and access to the world-class University ofIllinois resources and alumni. Since its inception, iVenture has incubated 100 ventures led by 250 student entrepreneurs who have gone on to raise more than $100 million for their work, created over 300 full-time jobs, and won various accolades across the globe.
"We're so excited to welcome over 50 student changemakers into the thriving iVenture community, where they are already being supported by an extraordinary, world-class group of Illini alums and friends," said Professor Noah Isserman, iVenture founder and faculty director. "Twenty of these alums have volunteered to be part ofour new iVenture Coach program, helping teams all year long. The whole program team is delighted to be a partof educational and venturing journeys for this remarkable new cohort."
This year's group consists of 55 full-time students from 30 fields of study and eight colleges on the University of Illinois campus. For the first time ever, iVenture is running a hybrid program this summer, with physical officespace based at the Siebel Center for Design complemented with virtual programming and entrepreneurial workshops. iVenture participants will take part in a Demo Week in Chicago July 22 – July 27.
"The iVenture Accelerator is running its biggest experiment this year with several pilots. This includes supporting a University of Illinois System team, supporting fully online students based in Canada, supporting a team fromthe broader Illinois Innovation Network, having the largest class of Program Fellows to support the Accelerator, and finally, supporting our largest group of student entrepreneurs and ventures ever," said Manu Edakara, director of the iVenture Accelerator. "It's a testament to how our team has learned to scale our impact andsupport to an ever-growing global community of innovators."
Lu's team is one of several student ventures that got their start with AxisMED, a biomedical pre-incubation program founded by Carle Illinois students.
Related topics: