Image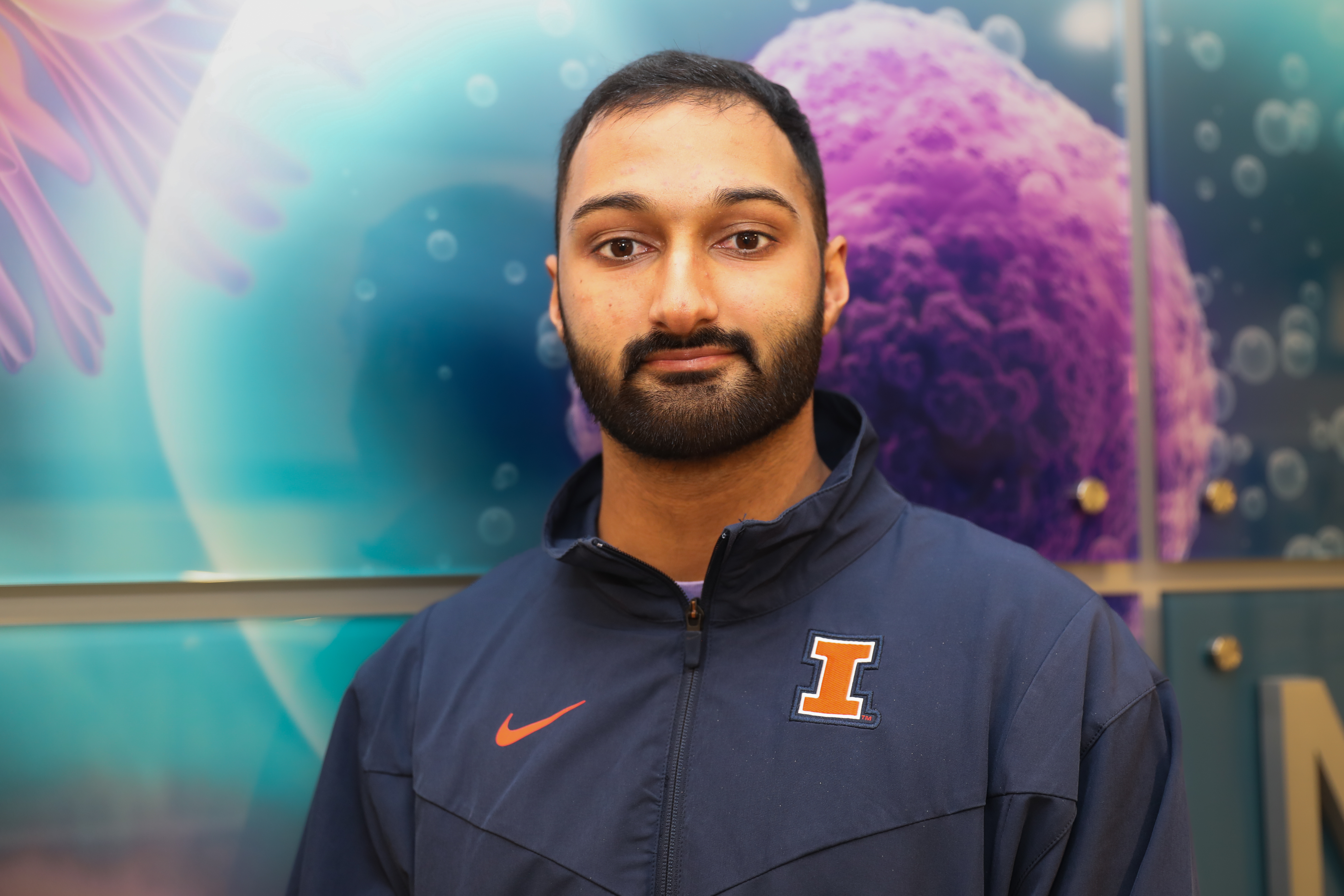 MCB major Jay Sonalkar was the 2022 recipient of the Tom and Cynthia Cycyota Research Scholarship. 
What made you want to pursue a degree in molecular and cellular biology at UIUC?
The reason I wanted to pursue a degree in MCB was because I enjoyed a lot of my science classes in high school, but specifically biology was what held my interest the most. I feel like biology is a discipline that attempts to tell stories about the way things work. There are many stories out there that still need to be told which is also a major reason I became a student researcher.
Tell us about the research projects you have been involved with as a student researcher. How does being a student researcher have an impact on your education?
The research project I was working on this past summer as well as this semester deals with Orc6, a protein that is part of DNA replication initiation and its role in DNA damage response. Being a student researcher has helped me to be able to apply everything I have learned in the classroom. I have also learned a lot about different experimental methods and experimental design which I may not have specifically learned in the classroom.
What was your proudest moment while a student at UIUC? What moment stands out to you that you will not be able to forget?
One of my proudest moments as a student at UIUC was getting my first summer fellowship, the Jenner Family Summer Undergraduate Research Fellowship (SURF). I was proud of this moment specifically because it showed that all my hard work in class and in my lab cultivated me receiving that award.
Any post-graduation/career plans you would like to pursue?
After graduation I plan to attend medical school to become a physician.
How do you find fulfillment or joy outside of the classroom or lab? 
Outside of class I like to play basketball as well as volunteer whenever I can.
What volunteer activities have you been involved in?
I volunteer at Carle Health once a week and then try to find philanthropic events around campus. One recent activity I did was a pumpkin carving event to raise money for military heroes.
Related topics: