Professor honored for her work on archaea, bacteria, and viruses
Image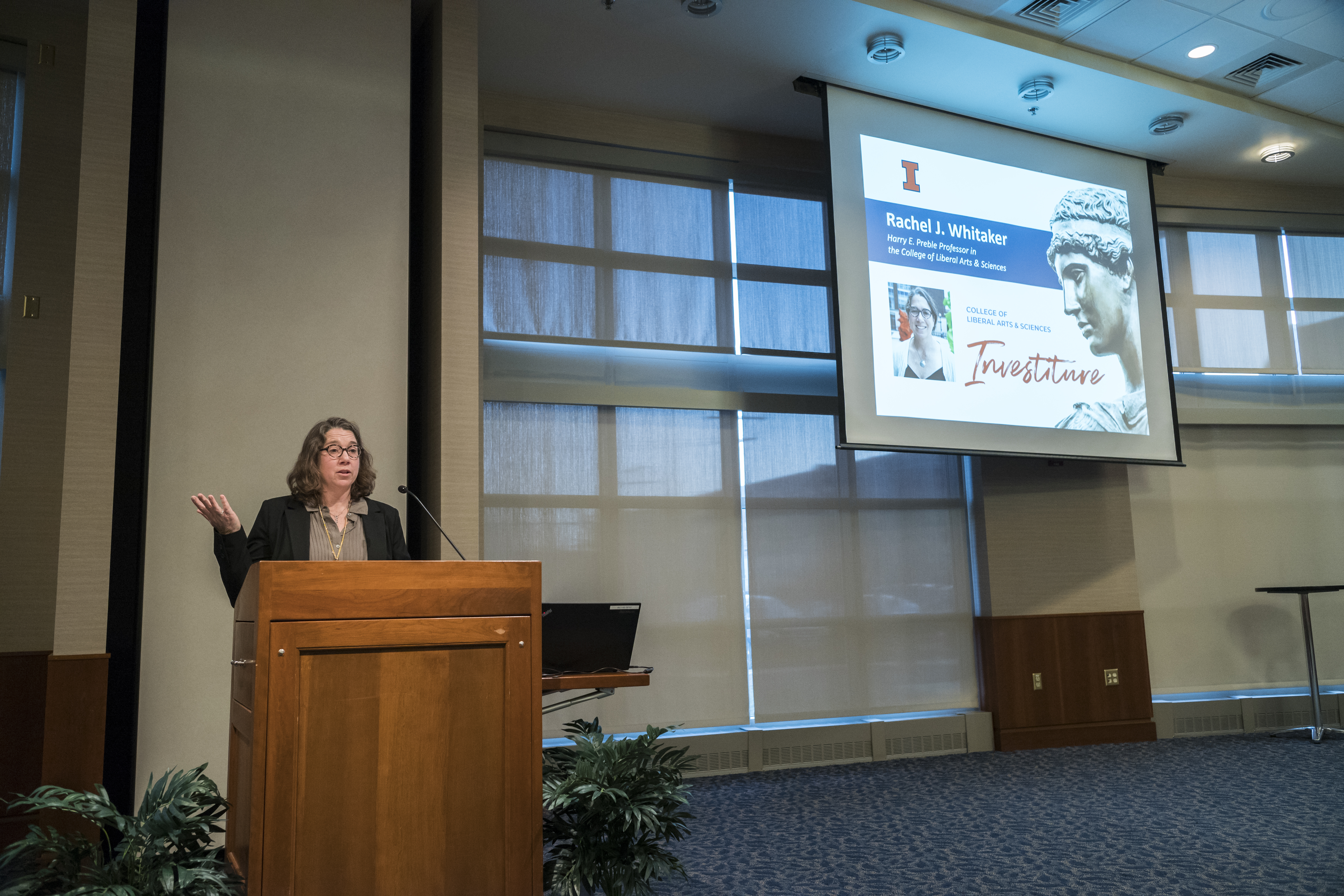 For Rachel J. Whitaker, life tends to feel like it's all hands on deck. 
Whitaker, a professor of microbiology, spends much of her time researching the evolution of archaea, bacteria, and viruses in the natural and clinical world—so much time that she tends to get caught up in her research. 
At a recent investiture ceremony, where Whitaker was named the Harry E. Preble Professor, she shared an anecdote from a sailboat research voyage that took place during her junior year of college. 
"One day I was particularly focused when I felt a bump that threw my petri dish across the lab, and I was super annoyed," Whitaker said. 
Despite the disruption, she reassembled her dish and kept researching. After finishing her shift, Whitaker finally stepped out of the lab and discovered the cause of the untimely bump: The ship had run aground.
"All hands, except mine, were on deck," she joked. 
It was then that her team asked her to climb to the top of the mast to tip the ship ever so slightly, and then they were back on their way. 
From climbing to the very tip of a sailboat mast to being named the Harry E. Preble Professor, Whitaker has come a long way.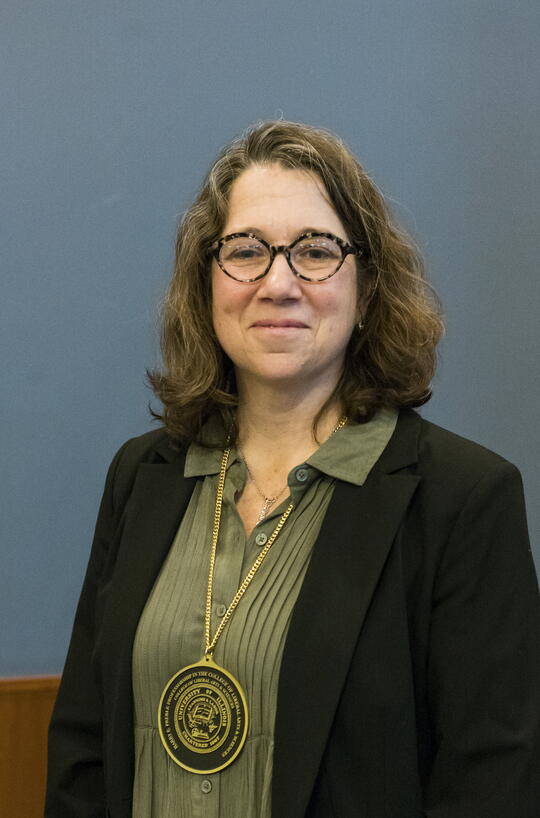 Her endowed professorship is named for Harry E. Preble, who graduated from the University of Illinois with a bachelor's degree in English in 1951, a master's degree in 1952, and a PhD in 1960. From 1965 to 1968 Preble worked at the university as an assistant professor of English. Preble spent the following years teaching English at Carthage College before moving onto Missouri Southern State University. There Preble was acting head of the Department of Language and Literature from 1969-1971 before ultimately retiring as a professor in the English Department in 2002. 
Preble passed away in 2004, leaving a large portion of his estate to his alma mater. His intentions were for the College of Liberal Arts & Sciences and the University of Illinois to promote its best interests. Preble's donation is impacting lives just as the university impacted his. 
"I think the thing that is so important about endowed professorships is that they put us in a position where we can turn to people who have demonstrated that they will do good work," said Matthew Ando, associate dean for life and physical sciences in the College of LAS.  
Whitaker holds numerous other achievements including the Allen Distinguished Investigator Award (2017) and the University Scholar Award (2020). Whitaker is also an American Academy of Microbiology Fellow as well as co-director of the Microbial Diversity Course at the Marine Biological Lab in Woods Hole, Massachusetts. And as if she does not already have enough on her plate, Whitaker also serves as the co-editor of "Women in Biology." 
Ando shared how in every one of his conversations with Whitaker he gets the feeling that she is not just thinking about the conversation, but also questioning, "How are we going to do good here?" 
With countless hours in the lab, teaching students, and researching things such as archaea, viruses, bacteria, microbes, and recently infectious disease, Whitaker has more than made her mark on the university, said her colleagues.
Gene Robinson, Swanlund Chair and director of the Carl R. Woese Institute for Genomic Biology, shared how, after the COVID-19 outbreak, Whitaker and her colleagues created the Labor Health Equity Action Project. Robinson described how Whitaker was able to help provide pop-up testing clinics for a number of essential workers. 
Whitaker said that she is honored and humbled to be recognized. 
"My path through science has not been a straight line," She said. "Now I am 51, and while I have very much enjoyed the science endeavor, the pandemic felt to me like running aground. It made me feel like I'd been stuck in a lab studying science while out there were global problems that could be addressed by the science we were working on if we were engaged." 
She added: "You don't need to go far to find places to engage, and this engagement will help build our science in ways that actually capture the real world."
Related topics: