Image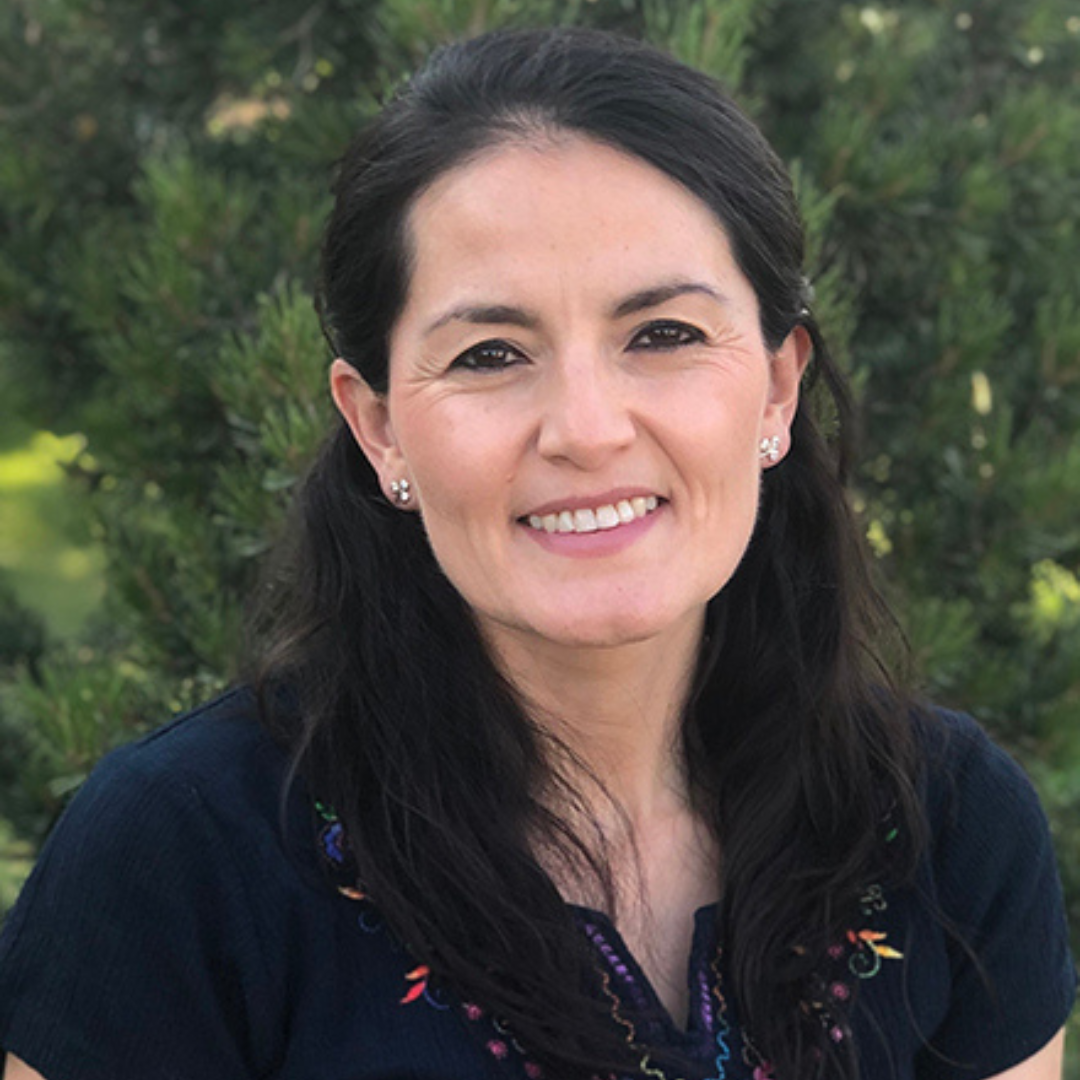 Dr. Paola Mera is an assistant professor in the Department of Microbiology. Dr. Mera's research program combines bacterial genetics, biochemistry, and high-resolution imaging in order to examine the progression of the bacterial cell cycle at the molecular and cellular level. Her lab's research aims at filling the gaps in knowledge to control the life cycle of bacteria so that they can design better ways to enhance the growth of the "good" bacteria and inhibit the growth of the ones that cause disease. In her researcher spotlight, Dr. Mera discusses her journey to discovering her passion for research and the impact of being a part of the Illinois community.
Do you have a personal story to share or path that led to your interest in this area of study?
My path to science started back when I was in high school. When I was 15 years old, my younger sister and I immigrated to the USA from Ecuador. My mom lived in Los Angeles, which is where I entered high school. The enormous size of the L.A. high schools was a real shock! Back in Ecuador, I attended a small all-girls school. All of a sudden, I was in this huge school (>2K!) and I did not understand a word that they were saying. I ended up changing high schools three times (no, not because I was a troublemaker). I focused on my science courses because I didn't understand the language, but I could certainly understand numbers and science. Math and chemistry just made sense to me because of their logical rules, which became a comfort amidst all the confusion of everything else. I think my high school experience prepared me to become a scientist because it forced me to be o.k. with lots of uncertainty and to quickly adapt to change.
My family moved to Denver, CO after high school. I attended Arapahoe Community College at first where I continued to study Chemistry and Math. A significant turn in my scientific path occurred when I transferred to the University of Colorado, Denver and joined the McNair Scholars Program to do undergraduate research. This opportunity opened a whole new world to me. For instance, I learned that I could get paid to continue to go to school for a Ph.D. (at the time I didn't even know what a Ph.D. was) and do research. What a deal! In my last year as an undergraduate, I took a general microbiology class – and my fate was sealed. I wanted to work on infectious diseases and solve the world's problems. This led me to graduate school at the University of Wisconsin, Madison. As a first-year Ph.D. student I found a beautiful connection between chemistry and microbiology in Jorge Escalante's lab. There, I entered the mysterious world of enzymes and worked on figuring out the elegant strategies enzymes use to catalyze thermodynamically impossible reactions. I worked on the activation of vitamin B12. That was a lot of fun!
For my postdoctoral work, I was eager to find out how these fascinating mechanisms that take place inside a protein can be coordinated with other proteins in a complex system that ultimately makes a cell work. I was fortunate to join the lab of one of my heroes, Lucy Shapiro, at Stanford University. It was there that I began my work on Caulobacter crescentus, the cool bacterium that I continue to work on today. Throughout my journey, I had wonderful mentors who were generous in guiding a young woman, who was known to laugh a lot and loudly, through the maze of academia. My family likes to say that I loved school so much that I never wanted to leave. They were so right! Now I have my dream job at UIUC, and I absolutely love it.
How does being part of the University of Illinois and/or the Champaign-Urbana community impact your research?
I can think of four ways that being part of UIUC has impacted my research. (1) I am empowered to ask tough scientific questions. From day one at UIUC, I have been surrounded by supportive colleagues and mentors who have created an environment that fosters creativity and self-confidence. (2) I have a great team. UIUC recruits excellent students! My team is composed of a lab scientist, a technician, and several highly motivated students. They have generated preliminary data that have taken us to exciting new research areas. (3) I let the goals drive the science. Because of the state-of-the-art facilities at UIUC, I can focus on the scientific questions without worrying about the tools. If I am unfamiliar with a particular technique, I am confident that I can find someone on this campus who is an expert on that technique. (4) I am inspired to make a difference. The collaborative nature of UIUC puts the sky as the limit in research goals. The work done by multidisciplinary collaborations at UIUC like SHIELD and IGB is inspirational. I am excited about the possibility for many future collaborations. In short, UIUC has positively impacted every aspect of my research.
How will your work help to improve society or reach people?
Improving society and reaching people are what makes me love my academic job. First, my lab's goal is to advance our understanding of how bacteria regulate their growth. This basic knowledge can foster future medical and industrial innovations. I am also passionate about teaching the next generation of scientists. I love teaching students in the classroom and in my lab. Second, one of my main goals is to share the excitement of science outside the university. Prior to coming to UIUC, I was on the faculty at New Mexico State University. While there, my partner (in life and in work/play) Eric Morgan and I founded a few programs to increase diversity/outreach.
I am particularly proud of two initiatives. One program, called "Fostering STEM in Las Cruces," was focused on providing science-themed programs for foster children under 12. We did this on a quarterly basis while the foster parents were attending mandatory trainings. The other program was focused on developing a mentorship and support program working with Native students who were working in research labs over the summer. During the summer, we met with the cohort on a weekly basis to discuss successes and challenges and to provide science communication workshops. I am looking forward to getting involved with programs here at Urbana-Champaign.
Do you want to tell us about any projects or activities that you are particularly excited about right now?
In general, I am excited about every project in my lab! I am continually energized with the cool data that my students generate. Specifically, I would characterize my projects as being focused on communication. We are investigating how regulators of the cell cycle are coordinating their moves in a remarkably complex "conversation." It is fascinating to see how a relatively simple unicellular organism can accomplish such complex processes with extraordinarily few mistakes. This requires complex interactions that occur at multiple levels and in all directions among regulators of the cell cycle. These are the conversations that we are uncovering in my lab.
With the Researcher Spotlight, the Microbial Systems Initiative aims to introduce you to the breadth and diversity of research interests and potential growth opportunities at the University of Illinois Urbana-Champaign campus. We hope that by highlighting both the researchers and their research, we can help you to learn more about and connect with your colleagues to enhance multidisciplinary research and education in microbial sciences here at Illinois.
Related topics: