People Behind the Science at IGB
Image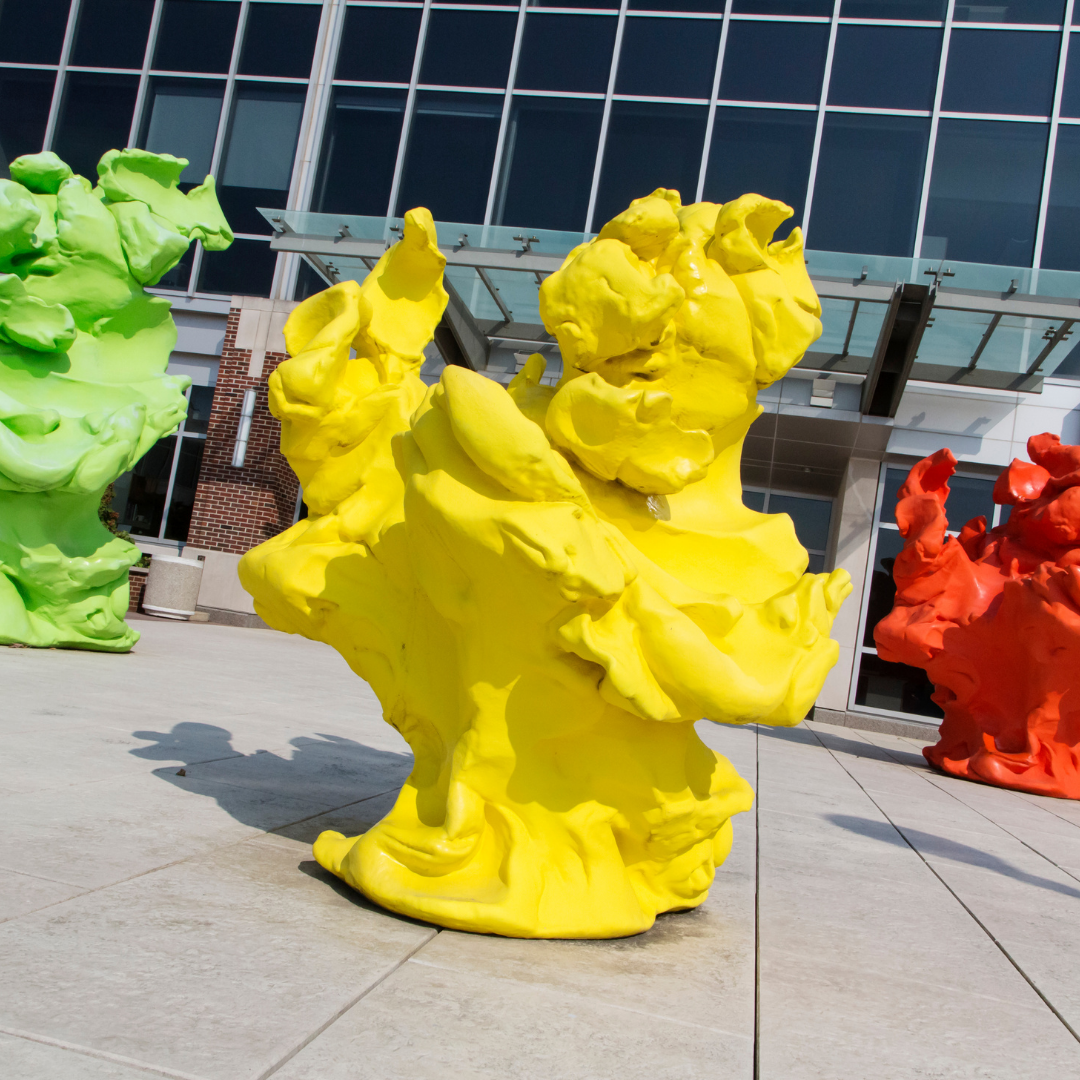 Creating concoctions is a great way to stimulate children of every age. By combining ingredients, they can make new substances to play with and learn about chemical reactions. They could also learn how to become better cooks or better chemists, or in the case of Daniel Castro, both.
Castro, a PhD student in biochemistry, was born on the Menominee Indian reservation in Wisconsin. The Tribe's history is unique because their origin begins at the mouth of the Menominee River, just 60 miles east of their present Reservation. The area covers over 350 square miles and has 187 rivers and streams, and 53 lakes, all teeming with plant and animal life. "It was awesome and interesting to grow up on the reservation," Castro said. "Everybody knew everybody and we just ran around as a big group of kids playing and riding dirt bikes."
After a few years Castro moved to Green Bay, Wisconsin. "Although we were surrounded by more people, we had lesser interactions with them and it felt like we were just passing by. I missed how everyone took care of each other," he said.
During his childhood, Castro was captivated by how food impacts our bodies. "It's fascinating how a seemingly inert substance can have such a large impact on our mood, our thoughts, and our overall physiology. That interest pushed me into science," Castro said.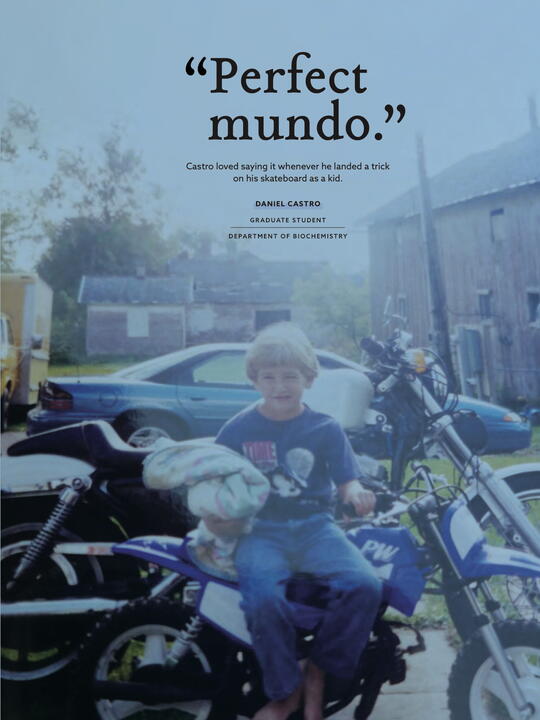 Castro's interest resulted in a variety of concoctions that, much to his parent's despair, ended up in the refrigerator. His mixtures included dish soap with pepper, or anything else in the spice cabinet, and food coloring. "I mixed random stuff from the cabinets and put the mixture in the fridge overnight and looked at it in the morning. One of my parents drank it one night thinking it was something else," he added with a laugh.
Spurred by his love of chemistry, Castro joined University of Wisconsin-Stevens Point where he majored in biochemistry. "I chose it over chemistry because there was less math involved," he said with a smile. "Also, it had the balance between learning about the human body and the chemistry aspect that I really enjoyed." He soon realized he liked the analytical side of chemistry. Although such work is sometimes considered tedious, Castro enjoyed devoting his time and patience to his projects and watching it all come together.
After he graduated in 2015, he joined a food safety lab in Marshfield, a food testing company. He was in charge of testing the dairy products for microorganisms, including Listeria monocytogenes, Escherichia coli, and Salmonella enterica, that can cause food-borne infections. He continued working at the same company as a chemistry research assistant using analytical instruments to improve the company's quality control procedures. That's where he met his new obsession: mass spectrometry.
"I just fell in love and I've been doing it for seven years now and I'll probably do it for the rest of my life," Castro said. Mass spectrometry is a technique that is used to identify chemical compounds on the basis of their molecular weight, allowing the determination of their chemical structure and properties. "It's fascinating that we can use it to measure ions, something that we cannot see," he explained.
Castro joined the Department of Biochemistry in 2018 where, unsurprisingly, he joined the Sweedler group to learn more about mass spectrometry. He works on developing new mass spectrometry approaches to measure individual cells and their chemical contents in a high-throughput fashion.
"I really like that I get to use a state-of-the-art piece of equipment," Castro said. "I like the creativity and the freedom I have to develop new approaches to answer certain questions. It allows me to think critically and independently. It's also a unique opportunity because I can try things not knowing if they'll work. Even though making the new measurements involves a lot of failure, it's incredible when it works."
In his spare time Castro enjoys cooking, a reflection of his love for chemistry. His favorite culinary season is spring because he goes hunting for morel mushrooms, which have a distinctive honeycomb appearance. "You can only get them for a month. I usually immediately eat the first ones I find because they're a delicacy and they have an earthy taste—like a truffle-y breakfast sausage," he said. Although these are prized by gourmet cooks, particularly in Catalan and French cuisine, Castro's efforts are nothing to be sniffed at. He uses the sun-dried mushrooms to make frittatas with duck eggs and goat cheese.
His comfort food, though, is much simpler. "My favorite food is butter noodles with some Parmesan," he said. When asked whether he still tries odd combinations of foods, Castro smiled. "I put cake in a bowl and pour milk on top when I eat it."
When he's not tinkering with recipes, Castro enjoys mountain biking, snowboarding, camping, and kayaking. Although he likes living in Champaign, he misses the woods in Wisconsin. "I would ultimately like to settle in a city like Bend, Oregon," he said. "I'm excited to own a little piece of land where I can enjoy myself and have the space to grow food."
Related topics: