Image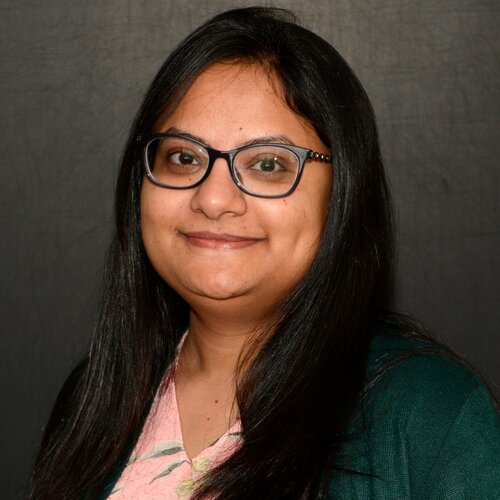 Researchers at the University of Illinois Urbana-Champaign have generated the first comprehensive cellular map of the cornea in a frog species at early and adult developmental stages. Their findings could lead to the improvement of therapeutic treatments for diseases and dystrophies that effect human corneal tissue integrity.
In this study, Jonathan Henry's lab characterized more than 22,000 single-cell transcriptomes to generate an atlas of the cornea in Xenopus (South African clawed frog) larvae and adults. First author Surabhi Sonam, PhD, says the goal of their research was to understand the gene profile dynamics, differentiation program, and transcription factor regulatory networks for in vivo corneal development and maturation. Henry is now an emeritus professor of cell and developmental biology in the School of Molecular & Cellular Biology. Throughout her time in the Henry Lab, Sonam had observed corneal studies focused on humans and mice, but had not seen significant research into frog corneas, she says.
"The structure of the frog cornea is very similar to human cornea," Sonam explains. "It's kind of amazing because the frog is a four-legged species that has a tetraploid genome, meaning each chromosome has four copies whereas we have a diploid genome. Things are different genetically, but in this case, the beauty is that the structure and the anatomy is very similar to one another's cornea."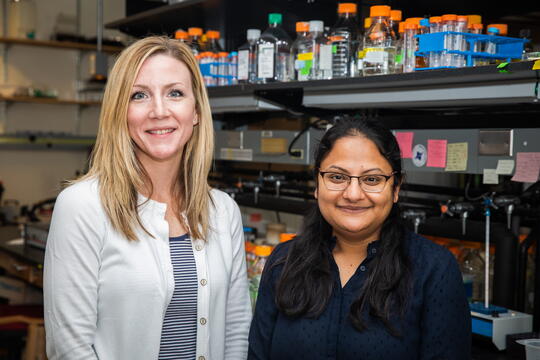 Sonam first published research in 2019 in the journal Experimental Eye Research, where she identified biomarkers that differentiated two distinct layers of cell types in the frog cornea.
"I wanted to look at the markers which identify corneal epithelial stem cells," Sonam recalls. "People have studied mice, humans, horses, and pigs… I wanted to try those markers and see whether they have similar expression pattern in frogs or not, because each species is so unique."
Her research of the molecular characterization of corneal tissue of adult and larval frogs revealed that stem cell markers were expressed at different stages in different epithelial layers. After publishing her findings, Sonam was determined to move the project forward. She collaborated with Sushant Bangru, a biochemistry PhD student in Professor Auinash Kalsotra's lab, to conduct computational bioinformatics analysis. Through single-cell RNA sequencing, the co-authors were able to expand their view of the vertebrate corneal epithelium in the clawed frog model at two distinct stages of development.
During this phase of research, Sonam and her fellow researchers examined 22,481 cells and identified eight distinct cell clusters in larvae and 13 clusters in adult frog corneas. They also identified unique gene regulatory networks within the tissue that are developmentally conserved and examined cell-cell communication dynamics at both the larval and adult stages of development. Sonam hopes the data may be extrapolated to understand the biology of cornea development in other amphibians, mammals, reptiles, and birds. Her findings could advance the development of therapeutic treatments for various genetic eye disorder that leads to progressive vision loss.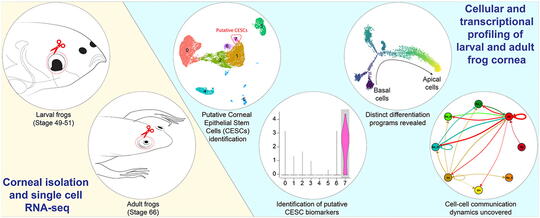 Sonam's publication in the research journal Developmental Biology capped off her time as a PhD student at the University of Illinois, but it wasn't the only major milestone event from her graduate studies. She also had her first child in August 2021 and defended her dissertation in July 2021. And even though her work with the frog led to breakthrough research, Sonam does have a confession to make.
"I'm not very good at handling the adult frogs even after 6 years," Sonam admits with a laugh.
Sonam has joined the Smith-Bolton Lab as a postdoctoral research associate, where she'll study drosophila instead.
As Kermit the Frog once said, "Time's fun when you're having flies."
Fun with Frogs in the Henry Lab
Related topics: