Image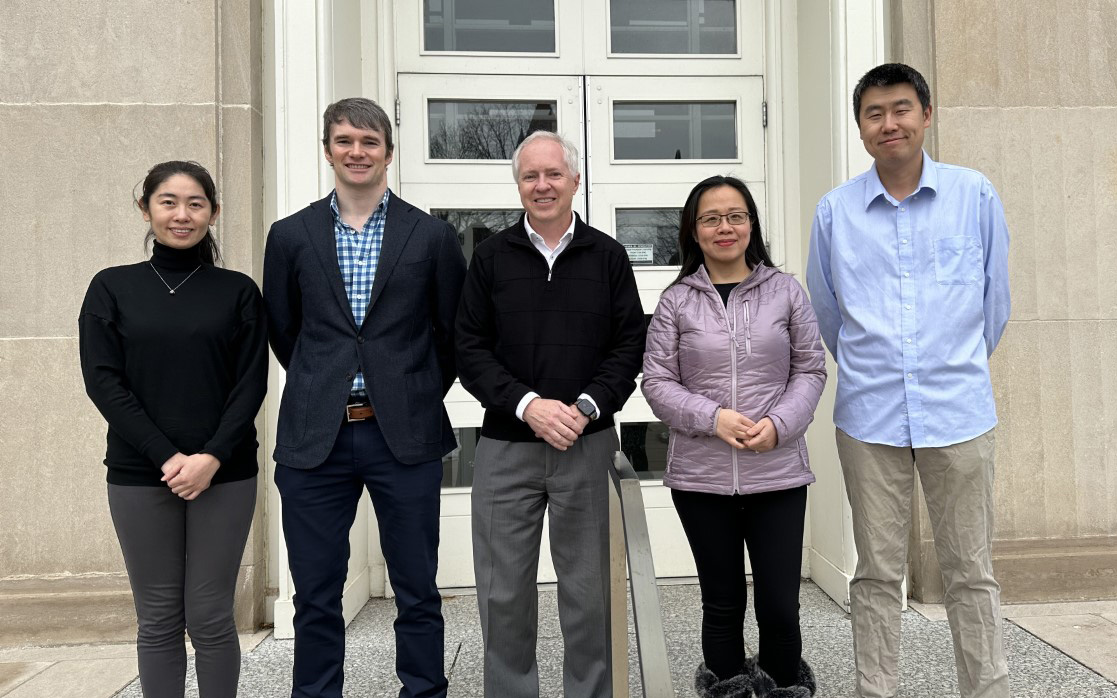 The Osher Lifelong Learning Institute has been partnering with the Carl R. Woese Institute for Genomic Biology and the Beckman Institute for Advanced Science and Technology since 2009. Over the years, they have worked to create several citizen-science programs that bring in people over 50 who are curious about scientific research, but have never had the chance to try it. This year, several University of Illinois researchers, including biochemistry professor Hong Jin, are teaching a new course called, "What's in my blood? Genomics Testing and You."
Genomics-based tests are increasingly becoming a part of our lives, including detecting COVID-19 in our saliva, identifying early signs of cancer, assisting the police in solving crimes, and helping us discover our ancestry. The workshop series will describe how the information in our genomes—the collection of all the DNA instructions found in our cells—is decoded and used by technologies to detect specific genes in body fluids, foods, and crime scenes.
"We work on state-of-the-art technologies and the participants represent the seniors in our community, who are very intelligent. Although they might not necessarily be scientists or engineers, they are curious about these things," said Brian Cunningham (CGD leader), the Intel Alumni Endowed Chair of Electrical and Computer Engineering. "We expect that with these topics we will have lively discussions, which we really like. In addition to the technology part, a lot of these topics have societal and ethical implications, which are very interesting to discuss since we don't know all the answers."
The 8-week course will be offered over Spring 2023 and will cover a basic introduction to DNA, the tools used for DNA sequencing, how genetic tests are carried out, how crime is solved through testing, what cancer markers are used for diagnosis, mRNA technology, and how pathogens are detected. Following these sessions, the participants will also participate in hands-on demonstrations of instruments that have been invented and developed at the university.
"In addition to bringing lab equipment, we also want to record virtual tours by the directors at the Carver Biotechnology Center, the Bionanotechnology Laboratory, and the Tissue Engineering Phenotyping Facility so that the students can see what researchers do," Cunningham said.
Jin, an associate professor of biochemistry and a professor of biophysics and quantitative biology, gave a lecture titled "The ABCs of Life," in which she discussed what genes are, how human genes are regulated in the cell, and how gene regulation contributes to human diseases. She said she was deeply impressed by the engaging questions her audience asked. 
"The reason I wanted to get involved in this type of outreach activity is that, firstly, I believe learning is a lifetime activity, important not only for young people (which is what we do as an educator), but also for everyone including more senior citizens in society," Jin explained. "Secondly, as a scientist, it is important that we reach out to the general public to share what we know about the most exciting development in science. As a scientist who is carrying out basic science research, I also realize how important it is to make our research accessible to everyone.  It is our calling to let others appreciate that scientific data can become information/knowledge, and knowledge can inform decision-making and becomes wisdom in life."
"As a professor, communicating science to different audiences is always interesting," said Yang Zhao (CGD), an assistant professor of electrical and computer engineering. "Although I have done outreach events with other age groups, I have never tried it with the senior citizens. I know the audience is very bright and inquisitive, so I am looking forward to it."
"We hope to contribute to what makes Urbana-Champaign a great place to live. It's a university community, and I think one of the reasons why people want to retire and live here is so they can participate in programs that the university offers. Why should kids have all the fun?" Cunningham said.
In addition to Cunningham, Jin, and Zhao, Andrew Smith (CGD), a professor of bioengineering; and Xing Wang (RBTE), a research associate professor of chemistry.
Image from left: Yang Zhao, Andrew Smith, Brian Cunningham, Hong Jin , and Xing Wang.
Related topics: