Image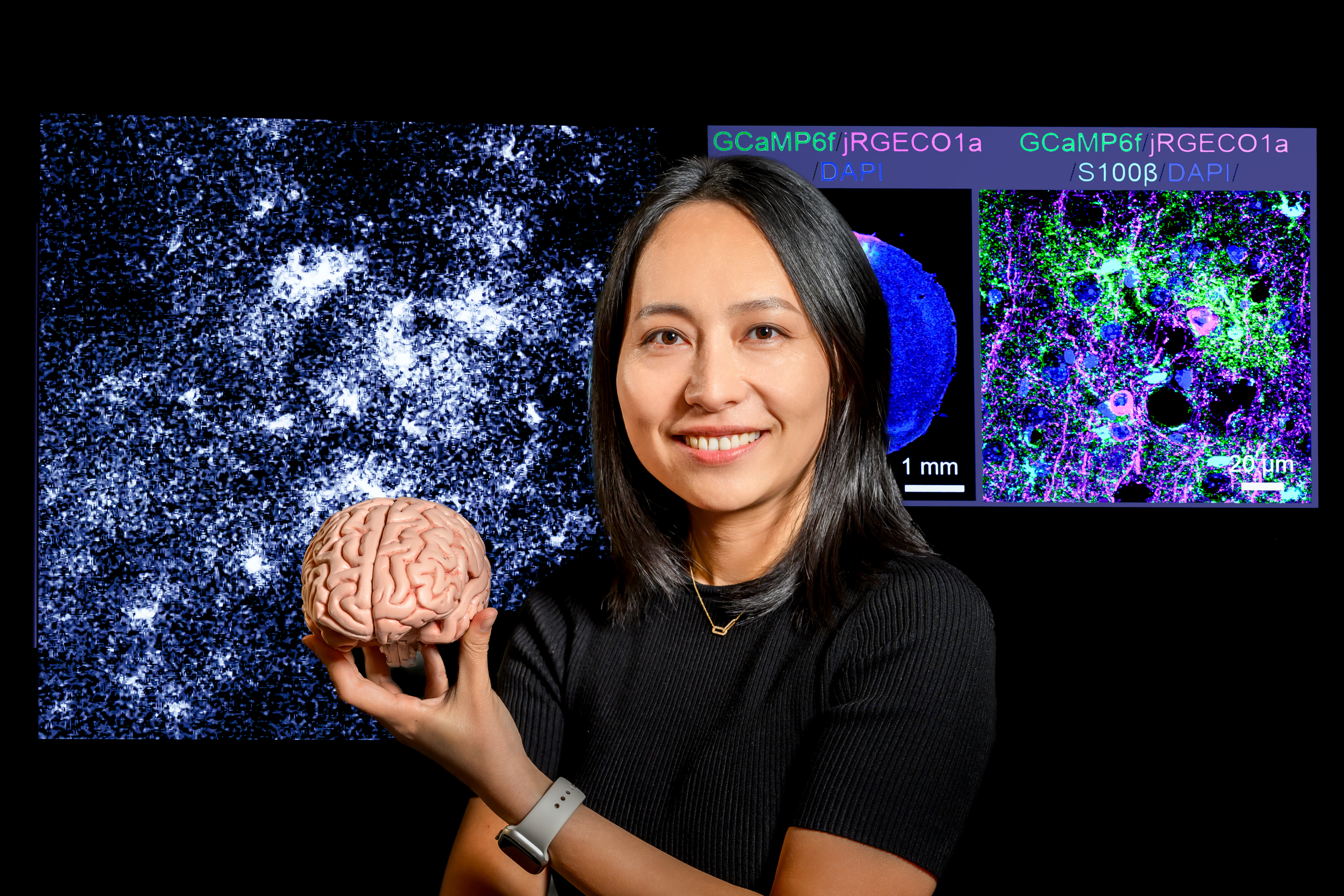 Xinzhu Yu, a professor of molecular and integrative physiology in the School of Molecular & Cellular Biology, is a recipient of the National Institutes of Health Director's New Innovator Award from the NIH Common Fund's High-Risk, High-Reward Research program. 
According to the NIH, the New Innovator Award "supports investigators at each career stage who propose innovative research that, due to their inherent risk, may struggle in the traditional NIH peer-review process despite their transformative potential." The award provides $2.4 million in funding over the next five years. 
Yu, who also is affiliated with the Beckman Institute for Advanced Science and Technology and the Neuroscience Program at Illinois, focuses on how specialized brain cells known as astrocytes contribute to brain function and dysfunction. She is leading studies on astrocytes' role in learning and memory, synaptic plasticity and neurological and psychiatric disorders. The findings may guide the development of potential treatments targeting astrocytes to ameliorate symptoms associated with devastating diseases of the central nervous system.
With the award, Yu said she plans "to elucidate the functional, structural, and molecular basis mediating astrocyte-neuron interactions in the brain, using a multidisciplinary approach with genetic/chemogenetic tools, in vivo imaging, behavioral assays and cell type-specific proteome."
According to the NIH, the High-Risk, High-Reward Research program Director's Awards "support unconventional approaches to major challenges in biomedical and behavioral research."
"Dr. Yu's work to more clearly understand brain function and dysfunction showcases Illinois innovation at its finest," said Susan Martinis, the Vice Chancellor for Research and Innovation at the U. of I. "NIH New Innovators are an elite group, and her research exemplifies the best of the University of Illinois – basic research in health and fundamental biology that will ultimately changes lives."
Photo by Fred Zwicky, University of Illinois Urbana-Champaign.
Related topics: