Image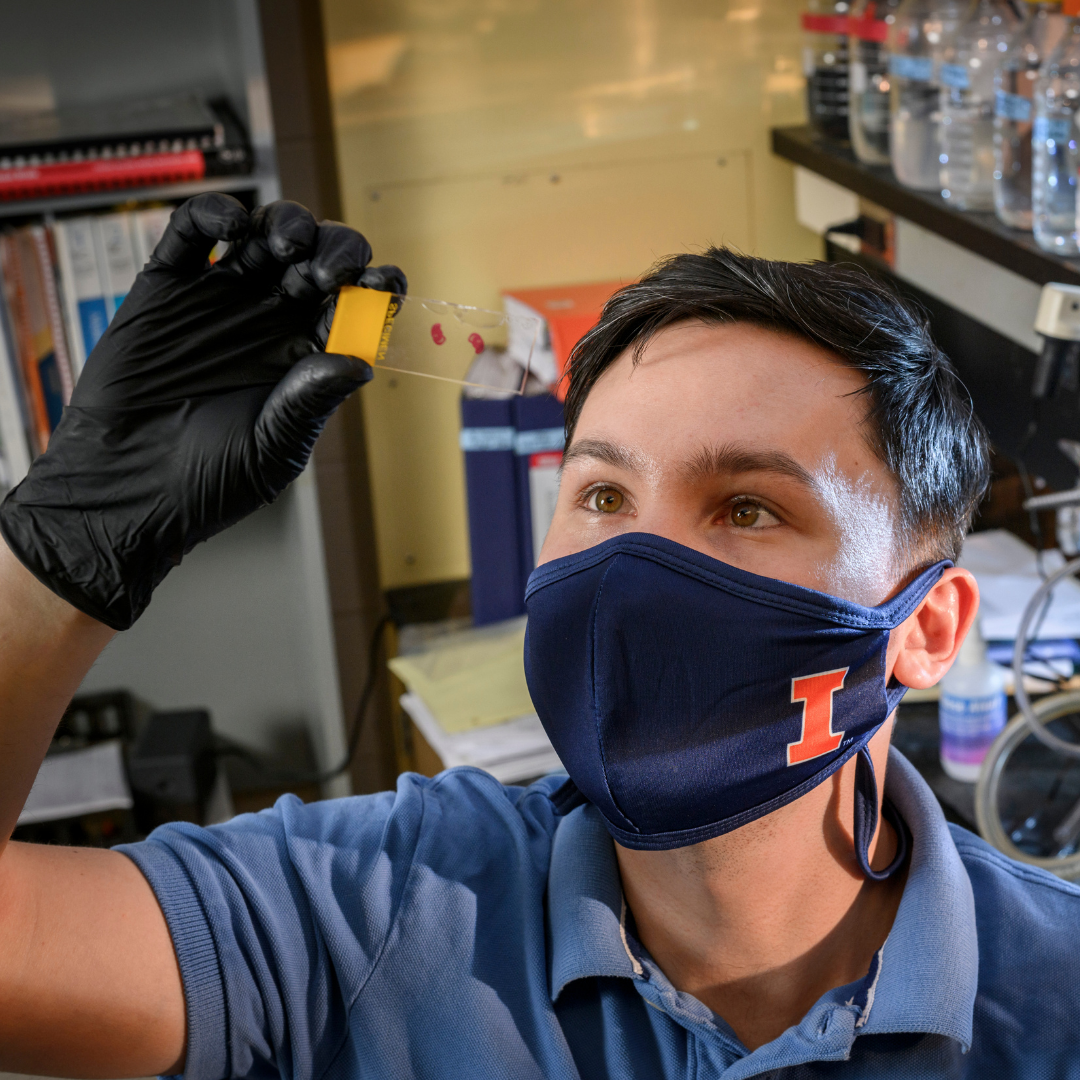 The School of MCB is proud to highlight our graduate students, including Temirlan Shilikbay, now in his third year at the University of Illinois Urbana-Champaign. He is a PhD candidate in professor Stephanie Ceman's lab in the Department of Cell and Developmental Biology. The lab's goal is to study the molecular basis of disease, post-translational modifications, regulation of RNA expression, and RNA-protein interactions surrounding Fragile X Syndrome.
Shilikbay earned his undergraduate degree (BS, biology) from Nazarbayev University in Kazakhstan. After a summer internship in the U.S., he decided to join the MCB PhD program, where he became a researcher in Ceman's lab.
"Our lab has previously found a protein, MOV10. This protein is highly abundant in the embryonic brains and almost completely absent in the adult mouse brains," Shilikbay explains. "So, there's clearly a developmental role that this protein is doing. My project is focusing on the work exploring this. I'm studying the behavior of this mouse. I'm studying the neuronal morphology. I'm studying the brain architecture of this mouse."
Shilikbay is also involved in the Graduate Student Association in the School of MCB, which hosts seminars, talks and social gatherings throughout the year. He says the GSA's lectures, along with CDB's career development seminars, has helped him realize he wants to pursue an industry-based career when he earns his doctorate.
"It's really nice how you get all of these opportunities to look into other directions other than academia," Shilikbay says.
Related topics: